nTelos Wireless getting the iPhone 4S on April 20th, T-Mobile - not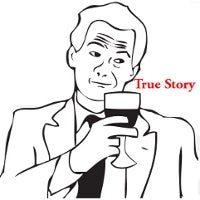 The iPhone is by now a well-oiled super selling machine that is offered across over 230 carriers across the globe. In the States, it's available on the three major carriers and now it arrives on another mobile operator and it's not T-Mobile. After regional carrier C-Spire Wireless got the latest iPhone,
now nTelos Wireless announced that it's getting the iPhone 4S on April 20th
.
And yes, we know almost as much about nTelos as you do - it's small. So why would you want to go with its services? How about $50 off the price of the iPhone? That's exactly what you get on nTelos. The 16GB iPhone 4S will cost you $149.99 on a two-year contract, and the 32GB version would set you back $249.99, while the most capable 64GB iPhone 4S will be priced at $349.99. The carrier will open its stores at 7am on April 20th to meet what it obviously expects to be huge lines.
nTelos is also getting the iPhone 4 and will sell it for $49.99 on a 2-year contract.
The regional carrier only works across Virginia, West Virginia and parts of Maryland, North Carolina, Pennsylvania, Ohio and Kentucky, covering a measly 400,000 subscribers. And it's got the latest iPhone. nTelos is a CDMA carrier and offers nationwide roaming on Verizon and Sprint's networks.
The funniest part about nTelos getting the iPhone is the carrier's explanation why Apple picked it among the rest.
"Apple only partners with the world's best brands and service providers, and their partnership is a testament to the quality network and service experience that nTelos Wireless delivers," the company said in a "Q&A" today. "It's also a direct result of the multi-million dollar investments that nTelos Wireless made in preparation for this important product introduction."
So there you have it, only with the best. And yes, of course, that includes nTelos!
WAYNESBORO, Va., Apr 04, 2012 (BUSINESS WIRE) -- Today, nTelos WirelessNTLS -1.38% announced that it will begin offering iPhone 4S and iPhone 4 to customers on April 20. iPhone 4S will be available starting at $149.99 for the 16GB model, $249.99 for the 32GB model and $349.99 for the 64GB model. iPhone 4 will be available for just $49.99. All models will be available in nTelos Wireless retail stores, online at www.ntelos.com , and through telesales at 1-888-427-8858. Customers can pre-register their interest starting today at www.ntelos.com/iphone .
iPhone 4S is the most amazing iPhone yet, packed with incredible features including Apple's dual-core A5 chip for blazing fast performance and stunning graphics; an all-new camera with advanced optics; full 1080p HD resolution video recording; and Siri, an intelligent assistant that helps you get things done just by asking. iPhone 4S comes with iOS 5.1, the world's most advanced mobile operating system; and iCloud, a breakthrough set of free cloud services that work with your iPhone, iPad, iPod touch, Mac or PC to automatically and wirelessly store your content in iCloud and push it to all your devices.
"As a wireless service provider well-known for delivering the best value in wireless, we're pleased to offer the amazing new iPhone 4S to our customers," said Jim Hyde, president and CEO for nTelos Wireless. "iPhone 4S offers an abundance of new features, and with our industry-leading, nationwide smartphone plans, customers can now enjoy the nation's best networks for less."
nTelos Wireless retail stores will open early, at 7:00 AM on Friday, April 20, so customers can take advantage of the best value in wireless. Nationwide smartphone plans start at just $79.99 and include unlimited data and messaging. Plus, families can save with the industry's best value unlimited everything smartphone rate plans, which start at just $139.99 a month for two lines.
iPhone 4S and iPhone 4 require activation on one of nTelos Wireless' individual or family Nation's plans and a new two year agreement: