ESR is at CES: fantastic charging solutions, MagSafe enhanced!
1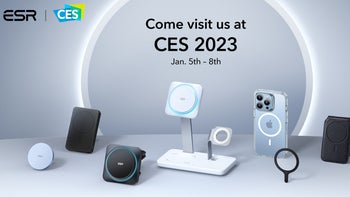 Advertorial by ESR: the opinions expressed in this story may not reflect the positions of PhoneArena!
Popular accessory maker ESR has been in the game of cases and chargers since 2009, accumulating 100 million happy customers. Since the release of the iPhone 12, ESR has fully embraced Apple's MagSafe system, looking for new and improved ways to utilize its magnetic latching and wireless charging capabilities. The company will be showing iPhone 14 and iPhone 13 users how they can level up their MagSafe experience, at CES 2023.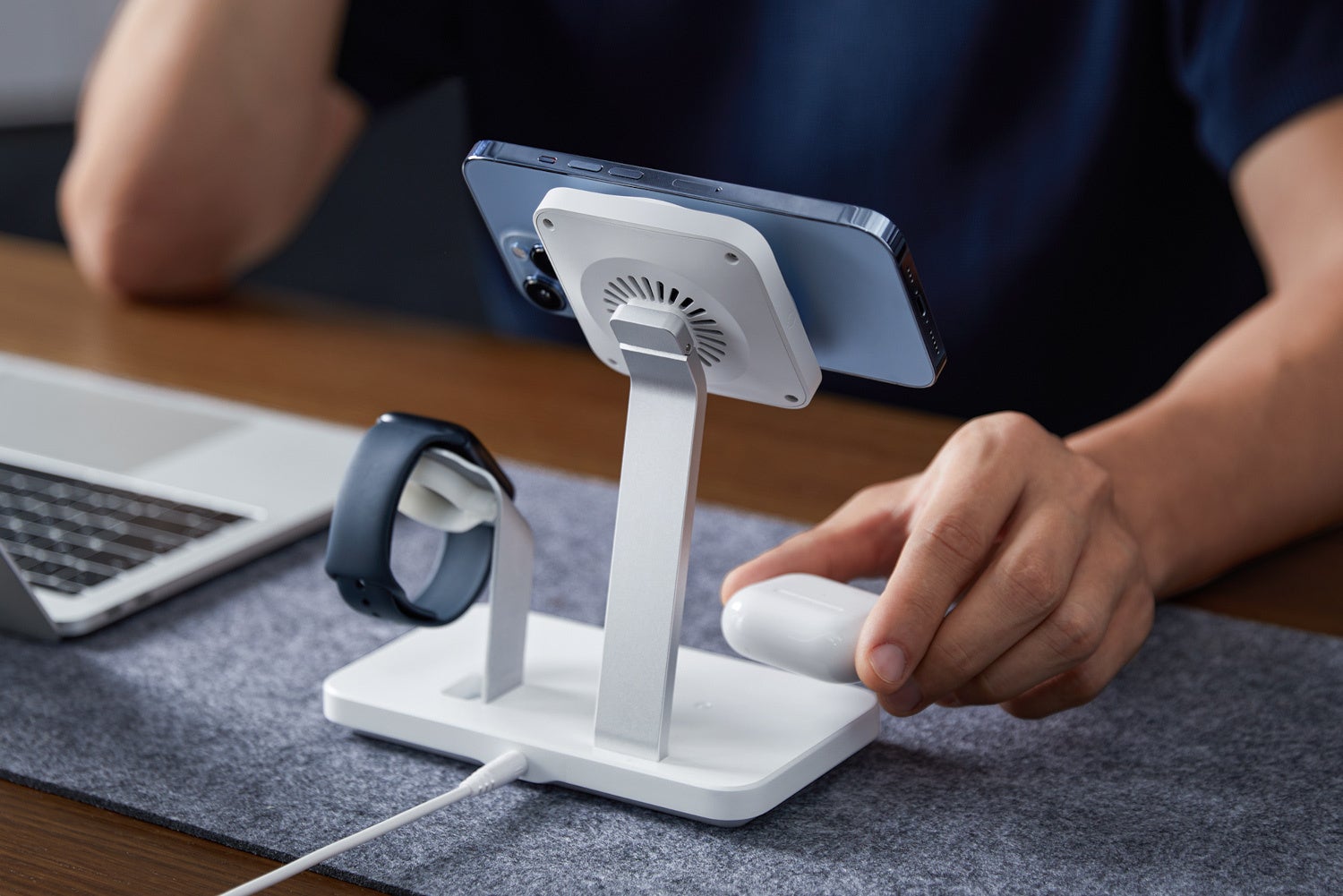 The family of ESR HaloLock accessories all have a strong magnetic hold, opening the doors for fantastic car mounts with wireless charging as well as various stands for the desks and working spaces. With their minimalist "less is more" design, these accessories blend in with any environment and bring a stylish tech flair to any space, all the while being some of the most useful chargers you can find.
But that's not where the benefits end. The proprietary CryoBoost technology of ESR's wireless chargers keeps your iPhone cool while providing power, which makes it possible to charge safer and faster — faster even than the official MagSafe charger — and ensures that you will pick up a nicely chilled phone when you are ready to use it.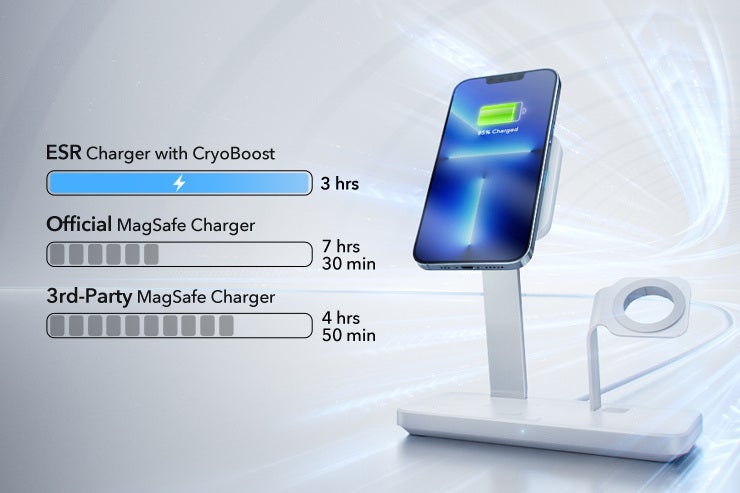 Tested with iPhone 13
The HaloLock 3-in-1 Wireless Charger is ESR's flagship CryoBoost product. A stand that will hold and charge your iPhone, Apple Watch, and AirPods all at the same time (add your own Apple Watch puck).
The MagSafe pad for the iPhone will hold the device with a strength of 1,400g and will allow for angle adjustment with a swivel mechanism, so you can even keep using the phone in multiple scenarios. Below the iPhone, you can place your MagSafe AirPods case, which will stick in the perfect charging spot with a strength of 400g.
This is far from everything, as ESR has a full ecosystem of
HaloLock accessories
for the new iPhones, and the company continues to research and develop accessories that make your tech products easier and more fun to use. Check out ESR at CES 2023 to see what they have in store!