iPhone X suppliers stuck with a pile of components
7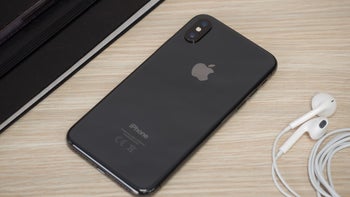 As sales of the
iPhone X
are slowing down in expectation of the new September announcements, sources close to DigiTimes report that manufacturers of components for Apple's flagship device have stockpiled large amounts of parts and finished chassis.
Despite the iPhone X being the best-selling smartphone for the first quarter of 2018, it seems that Apple's expectations were even higher, leading to the current situation. iPhone sales were 77.3 and 52.2 million for the first and second quarters of 2018 respectively. While those sales brought Apple record revenue, largely thanks to the iPhone X's higher price, manufacturers say they have almost three times the amount of parts compared to what they have already shipped, with only a few months until the next model hits the market.
Apple has the practice of requiring its suppliers to keep a significant reserve of parts, to avoid any delays in shipping, but the lower demand has kept the warehouses fuller than anticipated. This isn't as surprising considering that so far 2018 is experiencing a global drop in smartphone sales, compared to 2017.
The situation is not as troublesome as it seems, since components are often shared between models of consequent generations. Manufacturers hope they'll be able make use of their inventory and that the fall release of the new iPhone models will help them get rid of the excess product.
While suppliers are in a tight corner, this could be good news for consumers; if the stock remains high throughout the summer, we might see some good deals on iPhones before the launch of the new lineup.
Recommended Stories