iPhone 5 preorders have gone live in China... kind of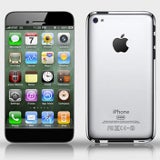 Want to purchase the iPhone 5 now, although Apple is yet to announce such a device? No problem! Just visit China's largest e-commerce platform, Taobao, and you'll be able to find a good number of sellers offering the anticipated device on preorder (if you know Chinese, that is).
Apparently, some Chinese enterprises have decided that if they use some of those leaked images of the iPhone 5, and throw in some rumored specs to go along with them, then it would make for a rather convincing listing. Well, it seems they are right, as Reuters reports that some of those sellers have been getting dozens of preorders these days. Different sellers are said to be charging differently - some are asking for a deposit of
1,000 yuan ($160)
, while others wouldn't settle for anything less than the "full price" of
6,999 yuan ($1,100)
.
But what happens with these preorders? What devices actually get sent to the buyers? Thankfully, it seems most of these businesses aren't lying to consumers, and intend to send them real iPhone 5s, once they become available in Hong Kong. The reason for all of this is that Apple gadgets tend to become available in Hong Kong earlier than in mainland China.
So, there you go, folks - if you can't wait any longer, you can just go ahead and preorder an iPhone 5 for 6,999 yuan right now! But don't tell your wives (or moms) that it was our idea...
source:
Reuters