iPhone 4S vs iPhone 4: camera comparison
16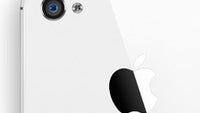 One of the bigger improvements in the
iPhone 4S
over its predecessor is the all-new camera. This is because besides an 8MP sensor, it also comes with a few other enhancements like an optical system with five-element lens (as opposed to four in the
iPhone 4
), wider f/2.4 aperture, improved back-side illumination and color accuracy, and last, but not least – faster operation. So we thought, why don't we arrange a little shootout with the 4S and 4, and see just how better the new kid on the block is?
If you've been skeptical about this new camera on the iPhone 4S, believe us – it's much better! Upon opening the very first scene shot with both devices, the advantages of the new model in the camera department became evident. Pretty much every aspect of the photos taken with the iPhone 4S is better – they enjoy more natural colors (no more oversaturated tones), even greater detail levels, as well as better exposure (some areas of pictures taken with the iPhone 4 tend to get overexposed, which is not present with the 4S). But we'd rather let the images below speak for themselves...
Video recording
has also received an upgrade. Right from the start, we notice much more detail captured with the 1080p video of the 4S, compared to the 720p sample of the iPhone 4. Not only this, but colors also looked more natural with the 4S. On top of this, the iPhone 4S' camcorder also sports some additional features such as temporal noise reduction and image stabilization to further refine the footage you shoot. By the way, if you're interested in reading more about the new technology behind the iPhone 4S' camera, check out
our dedicated article
about it.
iPhone 4S video sample:
iPhone 4 video sample: