iPhone 4S boasts a 96% satisfaction rate among owners
99+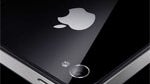 Apparently the
iPhone 4S
is the best iPhone yet, according to its adopters. ChangeWave Research released a report on a recent customer satisfaction survey today that shows 77% of respondents said they were "very satisfied" and 19% said they are "somewhat satisfied" with their iPhone 4S. The combined
96% satisfaction rate
of the iPhone 4S is the highest iPhone approval rating to date.
iPhone 4S owners were also asked what
features they liked best. Siri
took the top spot, followed by 'ease of use', and the 8-megapixel camera. Since nothing is perfect, owners were also asked what they
disliked the most
about their iPhone 4S. The number one complaint was that the
battery life is too short
, closely followed by the lack of 4G capabilities.
When looking deeper into owner's experiences with reduced battery life, only 8% said it was a 'very big problem' and 20% said it was 'somewhat of a problem.' It is worth noting, however, that this survey was taken before the iOS 5 update that addresses battery life issues.
As far as dropped calls are concerned, iPhone 4S owners are reporting a 2.5% dropped call rate in comparison to the 5.2% rate that was reported by iPhone 4 owners last year. Overall this improvement to dropped calls is primarily because of the addition of Verizon customers. The
AT&T dropped call rate for the iPhone 4S is 4.1%
, which the same device on
Verizon only has a 1.3% drop rate
.
source:
ChangeWave Research
via
TUAW