No, the iPhone won't 'dare to be square' first with its camera kit, nor will the Pixel 4
23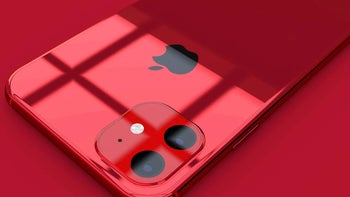 Remember the outcry when the first
CAD-based image renders
of the upcoming
2019 iPhone
family hit the tape? What, a
square
camera area on the back, how's that for an abomination? That's how our comment section and poll respondents read on the design matter that's best depicted in Hasan Kaymak's concept render above.
Along came the first
Pixel 4
press renders from Google itself, and, surprise, surprise, they also showcased the same geometric form in the same rear corner of their upcoming phone. The
Pixel 4
is not expected to be unveiled until October, though, as
Verizon's leaked roadmap shows
, so the 2019 iPhones should be the first that dare to be square when they get unveiled in September.
Well, yes, maybe the first that has it in the top left corner, but there are actually phones that utilized the square camera area design way before that. Huawei is in a bit of a trade war pickle now, but remember the
Mate 20 Pro
and
Mate 20
?
Those puppies dared to be square before it was cool, and they even have their stellar camera sets positioned centrally in the middle of the top rear, not the unsightly top left bulges that the iPhones and Pixels are about to have.
We've no idea why have Apple and Google decided that this is a good positioning, other than the fact that the cameras on their current phones are situated there already and it would be an engineering chore to move them around.
The top corner positioning may leave more space for the battery underneath, but the
Mate 20 Pro
carries a huge 4100 mAh battery already, as you can see in the iFixit teardown below, and it still manages to keep the square camera area symmetrical.
One thing that comes to our minds is that the design of the 2019 iPhones is
likely to remain the same
, save for the camera bump, so it may not feasible for Apple's bottom line to rework the internals further in an "s" year just for the sake of aesthetics. Ditto for Google and its
Pixel
franchise. What do you think?