iPads being used in pilot program to assist in home care for wounded veterans
7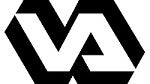 A pilot project being implemented by the US Department of Veterans Affairs will loan over 1,000 iPads to home-based caregivers that assist veterans that have been severely injured.
The program will assist the caregivers in improving communication of health and patient reports, which is currently done either via the telephone or manually during patient visits to a doctor's office or VA medical center.
The iPads are loaded with 9 custom build applications which the caregivers use to report and update information which are incorporated into a larger patient profile. Information from pain management, prescriptions refills and other health assessments will be tracked.
The majority of caregivers to a severely wounded veteran are members of that veteran's family. The 1,120 families that volunteered for this pilot will be receiving their iPads this week and the program will start in May.
Obviously a number of challenges were confronted with the preparation for this program, most importantly, security of patient data. There were also legal issues that had to be accounted for as well, ensuring that caregivers were authorized as legal representatives of the respective veteran.
Apple's iPad
was chosen because of the convenience of a single-platform versus potentially dealing with multiple OEMs on Android. The VA will have a plan for Android in the future however and hopefully the program itself will grow to a point where it is platform agnostic.
Severely injured veterans have long-term ongoing care issues often associated with severe traumatic brain or spinal injuries or multiple amputations. As this pilot program is evaluated, the VA would like to expand it to not only all severely wounded veterans and their families, but hopefully any wounded veteran that could utilize this streamlined method of managing their patient profile with the VA. That means as many as 6 million veterans in the VA health care system may be able to use these applications.
via:
CITE World