iOS 4.3.3 vulnerability exposed; experts advise you to stay away from suspicious PDF files
12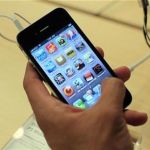 It is no secret that
Android smartphones
are a tempting target for
malware and hackers
, but iOS devices are not immune to attacks either. If you have an iPhone, iPad, or an iPod touch running iOS 4.3.3, you might want to restrain yourself from viewing any suspiciously-looking PDF documents as they might be hiding a nasty surprise in there.
According to the German government's IT security experts,
a vulnerability found in iOS 4.3.3
that exploits the way the system handles PDF documents can allow for malicious software to be installed onto the device without the user's knowledge. Once successfully deployed, the malicious code can theoretically grant the attacker with root access to the system allowing them to read your messages, browse your contacts list, tinker with your camera, and pretty much do whatever they please with the device.
If this sounds like something that you have already heard before, you are not mistaken as a pretty similar flaw was found in iOS 1.1.1 about four years ago. The second major iOS release was not impenetrable either as an identical PDF vulnerability was present in it as well.
Apple has yet to release a patch
to fix the hole in iOS 4.3.3, but at this time, it seems like jailbreaking your device can fix the problem.
Fortunately, it has been reported that the security flaw has not caused any major damage so far, but despite that, it is advisable for you to be extra careful when browsing web sites that you do not trust. You do not want to be the first victim to make it on the list, now, do you?
source:
German Federal Agency for Security in Information Technology
via
Gizmodo