iOS "12 Days of Christmas" app has lots of freebies
6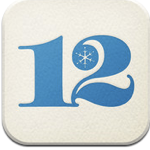 Tis the season of giving and Apple is in the spirit with a new app for iOS devices that will help you to get free iTunes content throughout the 12 Days of Christmas. The app is, of course, called "12 Days of Christmas". It was released today, and was only made available for UK, because the US doesn't celebrate the 12 Days of Christmas, but it will be made available in Canada and "a few select European nations".
The app is compatible with the iPhone 3Gs and newer as well as the iPad and iPad 2. From December 26th until January 6th the app will allow iOS users access to free content in the iTunes store including apps, books, songs and music videos. Today's freebies are Coldplay tracks and videos, and there will be new content available tomorrow.
If you have a compatible iOS device and you want some free stuff, just jump into the
iTunes App Store
and grab the app.