You can now ask Google if you've locked your door or check if someone is trying to break in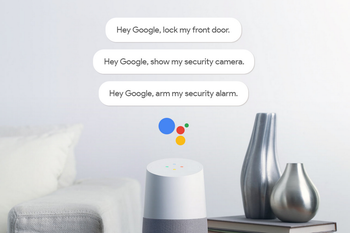 No, your phone isn't listening for distinct door locking noises to make sure you didn't leave your home exposed (although that would be pretty cool). The new functionality of the
Google Assistant
comes from the added support for multiple smart security systems.
The Assistant now works not only with August Smart Lock, Schlage Sense Smart Deadbolt and Sesame Lock, but also the Nest x Yale Lock. You can check the status of each lock, remotely lock or unlock it or make the process even more automated by creating a Routine. A Routine lets you combine multiple commands that the Assistant will perform when you say a certain phrase. For example, you can say "Hey Google, I'm leaving" when going out and the Assistant will lock the doors, adjust the lights and turn off the power outlet for the oven/iron, if you have the appropriate smart devices for all those functions. You can also share access to the locks with friends or family (useful when you have guests staying over for a few days) and receive notifications when the locks are used.
Google also worked with Nest Cam and Arlo to integrate their smart functionality straight into the Google Assistant. You can now ask Google to show the stream from one of your smart cameras and quickly check if everything is alright while you're on the go. You can also stream the camera feed to Chromecast-enabled TVs. Nest cameras have integrated speakers that can be used to talk through or just make sounds to deter potential intruders. If they're bold and continue their assault on your property, at least you can tell them how you feel about it. Or, you know, call the police.
Most people are still hesitant to trust the security of their homes to smart devices, but the increased awareness about the status of your locks and cameras and the peace of mind that comes with it, make a smart security system one of the more useful parts of the Internet of Things world.