Jump on these awesome Galaxy Tab A8 discounts before they end!
We may earn a commission if you make a purchase from the links on this page.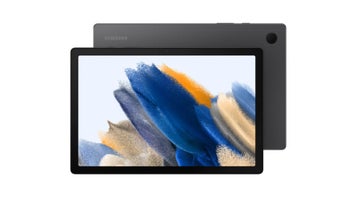 If you are looking to buy a new non-expensive tablet for your home that would still give you a great experience than you are in luck right now! Samsung's Galaxy Tab A8 is currently enjoying some absolutely tantalizing discounts that make it an even bigger steal that it already is.
Samsung is selling the 32GB, 64GB, and 128GB storage options of the Galaxy Tab A8 with 35%, 29%, and 18% price cuts respectively for all color variants: Silver, Dark Grey, and Pink Gold. In other words, you save a total of $70 on the 32GB one, $81 on the 64GB, and $60 on the 128GB version.
The Galaxy Tab A8 is arguably the better budget tablets in its class and is the perfect companion for watching videos and movies on the go, playing mobile games, video conversations with friends and colleagues, or entertaining your kid. It comes with expandable memory, so you don't really have to worry about going out of available storage, as you can always add an SD card to increase it.
You get a 10.5-inch LCD display with a resolution of 1,920 x 1,200, which is more than decent for streaming movies and TV shows. There is a 7,040mAh battery on board that last about 8-9 hours, depending on your usage. In terms of performance, the tablet can handle any type of everyday task you throw at it apart from some more heavy utility apps or games.
One of the Galaxy Tab A8's strongest points are the speakers that
Samsung
has equipped it with, which have Dolby Atmos tuning. The A8 also feels great to hold, given that its body is made of metal. The tablet comes with Android 13, and even though it would probably not get to any of the next Android OS versions, Samsung will continue to release security patches for the Galaxy A8 for at least one more year.