Rugged phone with night vision: meet Doogee V30T
1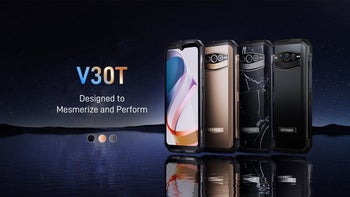 Advertorial by Doogee: the opinions expressed in this story may not reflect the positions of PhoneArena!
While most of us are happy to use our thin, glass-clad smartphones with curved screens and next to no protection, there are certain conditions in which these phones will never survive. And there are certain demands that these phones will never meet.
This is why professionals will often look to phone manufacturers that specialize in building rugged smartphones — like Doogee. Their latest Doogee V30T is the result of year-long expertise in the field, and is built to be a useful tool that doesn't give out on you in any conditions. Through thick and thin, it provides powerful flashlights, night vision, dual speaker audio, super-fast charging, and 30 days of standby.
Use discount code: 10KKTDWD
The Doogee V30T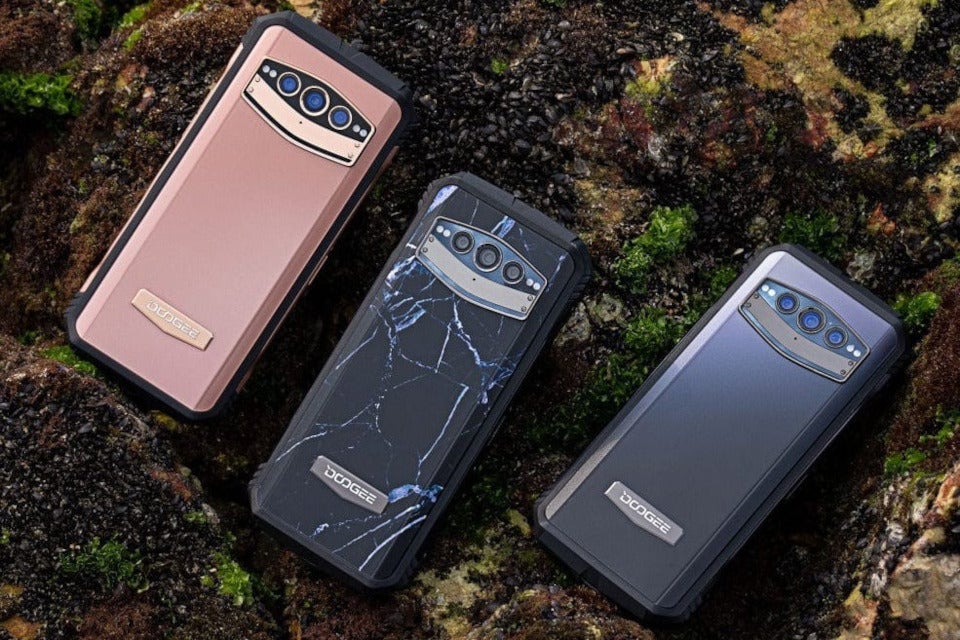 In terms of design, the Doogee V30T is not just like every rugged smartphone out there — despite the fact that it has a rugged shell, it still looks to appear stylish. In fact, you can choose between three different colors for its back — Marble Black, Rose Gold, or Galaxy Gray. Its sides are slimmed in for a more ergonomic feel and thinner look, while the corners are reinforced to protect the device from drops, and the screen from scrapes.
The phone is sealed to guard against the elements with water- and dust-resistance, rated for IP68 and IP69K ingress protection, and tested against MIL-STD-810H standards. The screen is protected by a thin sheet of Gorilla Glass 5, rated to survive waist-high drops onto hard surfaces.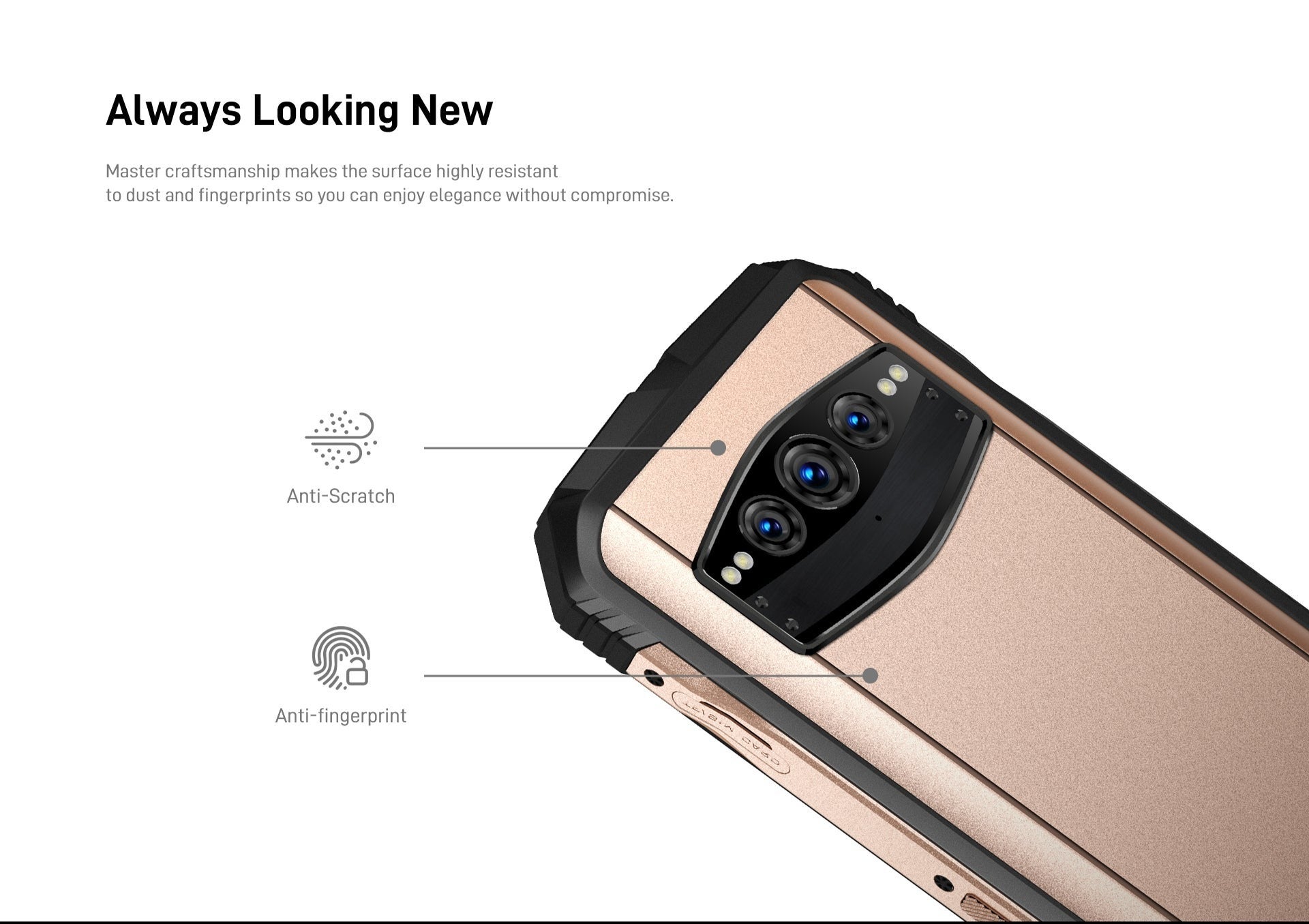 The Doogee V30T is powered by a MediaTek Dimensity 1080 — a 2.6 GHz octa-core chip, built on a 6 nm process. It's an SoC built to support 120 Hz screens, 4K video recording, and high-res camera sensors. And yes, you guessed it, the 6.58-inch screen on the front has a 120 Hz refresh rate for smooth and responsive scrolling. It's still a 1080p screen with a 401 pixels per inch for a dense, sharp picture.
Super-powered in the night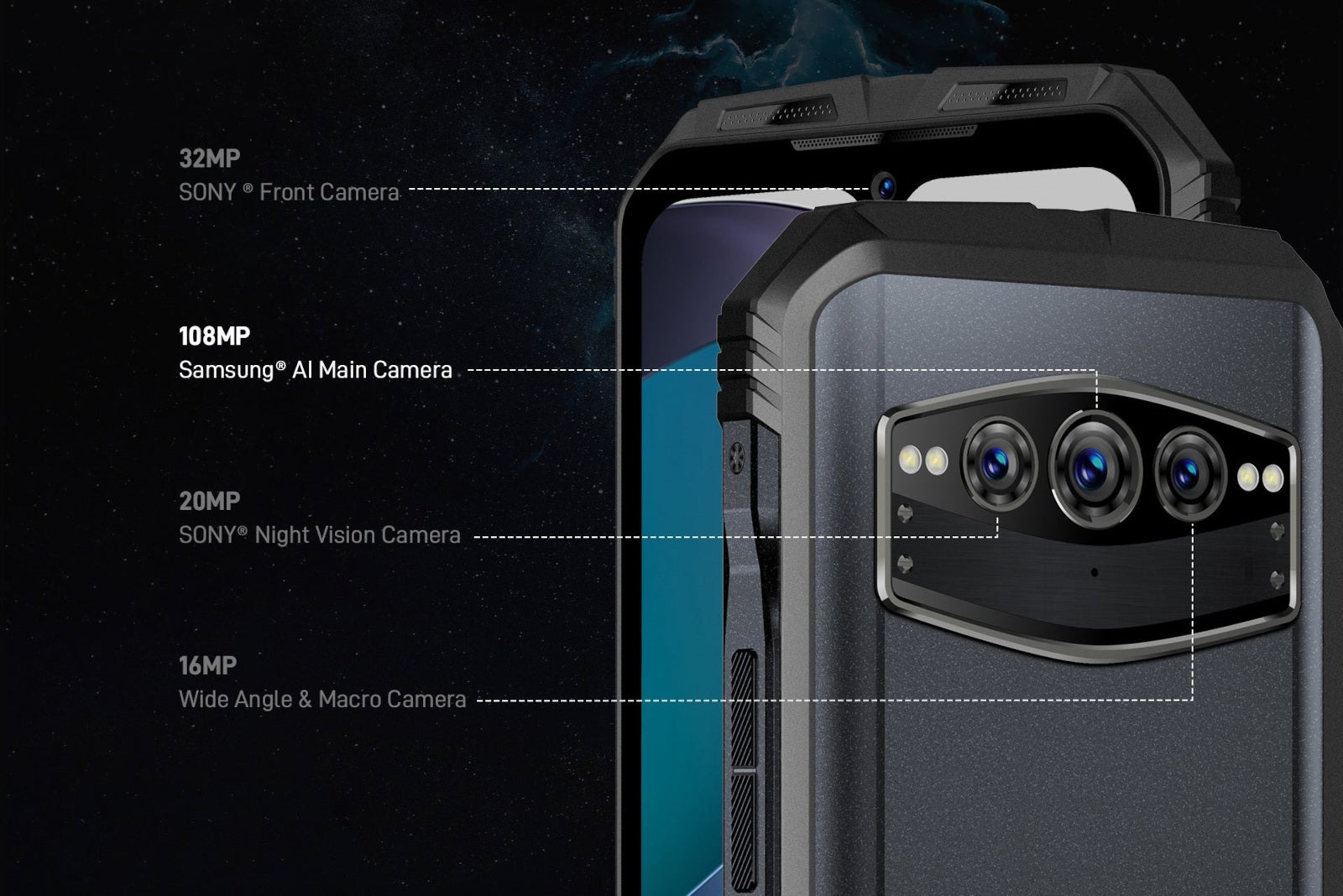 Speaking of picures, the phone's super power shines in the night — the Doogee V30T has two LED flashes, either to support its camera in the dark or act as a very bright flashlight. That aside, it has a 20 MP infrared night vision camera with a Sony sensor. The main camera here sports a 108 MP Samsung sensor, and there is another 16 MP mixed camera for 130-degree ultra-wide-angle and macro shots. On the front, there is another Sony 32 MP sensor for selfies.
Its speakers also go over-the top with two front-firing drivers pointed straight at you for a wide sound stage and optimal volume.
The Doogee V30T is built to last and this is also reflected in its battery — a 10800 mAh cell will keep the lights on for a long, long time. It is capable of staying in cell standby, on a single charge, for more than 30 days. But don't worry if you are in a pinch — the included 66 W SuperDart charger will give you 55% of power for 30 minutes of charging.
Use discount code: 10KKTDWD