Despite preaching privacy, Apple collects your data to show more ads on native aps
3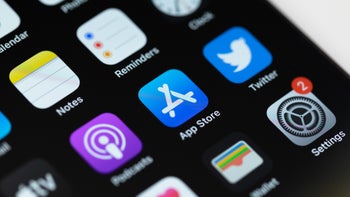 Capturing the attention of many CES attendees that year, the ad was Apple's way of promoting the security and privacy of its smartphone line. But as some pointed out, the image of the iPhone put up on the building, with its rear camera system facing the public, almost looked like Apple was spying on the throng entering the convention center to attend the exhibition. And in a way, this one photo captures Apple's current issue with privacy as it pays lip service to it while still collecting some of your personal data.
Apple's push into services allowed it to collect more personal data from users

According to
Wired
, iPhone users and those who employ some other
Apple
devices have seen more ads show up inside Apple's native apps. This is due to Apple's fast-growing advertising business. And while the tech giant has always collected some data from device owners, with the new push into advertising and the continued expansion of its Services unit, more data is being collected.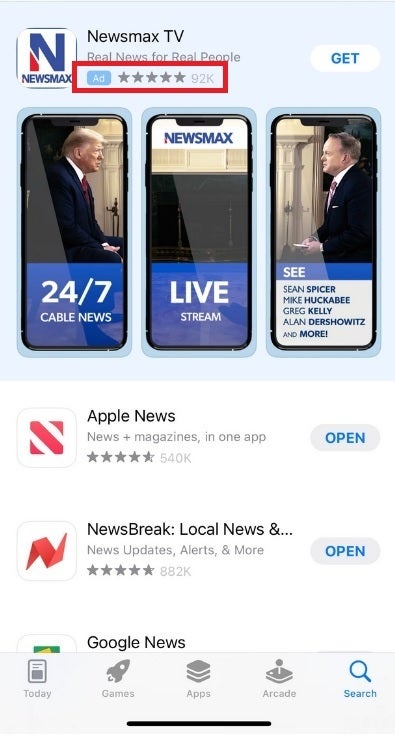 A contextual ad appears on this App Store search result for news apps
In 2017, concerned that iPhone sales had peaked, Apple created a goal to strive for. It wanted to double the revenue generated by its Services division from $25 billion to $50 billion by 2020. It was a brilliant move since it wasn't a revenue generator that would require Apple to keep selling more handsets; instead, it relied on owners of the then-active 728 million iPhone units (a figure that is now over 1 billion) to subscribe to more Apple services that charge recurring payments.
Apple met its target in fiscal year 2020 and has kept going. During fiscal year 2022, the firm's Services unit took in $78.13 billion, a 14.2% year-over-year increase. The more subscription services Apple creates for users, the more it will collect certain personal information. Though Apple does collect less information on you than Google or Facebook, when you sign up for an Apple service, such as Apple Music for example, the tech giant's Privacy Policy does say that it can collect some personal data.
This includes the obvious items such as your name, email address, payment information, and your Apple ID. That data comes from you. But Apple also gathers the names of the apps you use, searches you've made inside the App Store, and information about the device you're using. Some data can only be collected with your permission such as your location data, health information, and fitness information.
However, Apple, like Google and other tech firms, uses "Dark Patterns" to get you to reveal that data. This refers to a method used by companies to get users to reveal information through deceptive means. For example, on some apps where your permission is needed for Apple to gather your location data, it writes, "You are not required to provide the personal data that we have requested. However, if you choose not to do so, in many cases we will not be able to provide you with our products or services or respond to requests you may have" even though in most cases this info is not really required.

As a monopoly with 600 million weekly users, the App Store is a desirable location for advertisers

Apple, for its part, processes some information locally on its phones rather than having the data sent to company servers. Apple Maps, which does need the user's location, device model, software version, and past search terms, uses an "identifier that rotates multiple times per hour." This identifier isn't linked to your Apple ID and while Apple says that it makes it harder to identify you, figuring out your identity is not an impossibility. "Because your location can give away your identity, we convert precise locations to less-exact locations within 24 hours," Apple notes.
As Apple expands its Services unit and makes a bigger push into advertising, you should see more ads. And Apple is even looking at placing ads in Apple Maps. But unlike Maps, which can be replaced with Google Maps, the App Store is a monopoly, at least for now, making it a prime location for advertisers. You can find the information that Apple collects from you by
tapping on this link
.