Apple indirectly responds to 'AppleToo' movement in internal video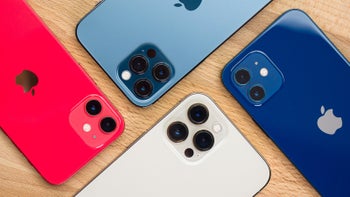 While most headlines have focused on Apple's
controversial CSAM plans
, inside the company employees have started voicing their opinions about workplace issues like racism, sexism, and pay inequality. Now, Apple has addressed those concerns.
Apple has addressed recent concerns from employees
In a video broadcast to staff ahead of Labor Day and viewed by
MacRumors
, Apple Senior Vice President of People and Retail Deirdre O'Brien addressed the recent 'AppleToo' movement for the first time, but without mentioning it by name.
It's reported that O'Brien encourages employees who are experiencing any issues to talk to their managers and business relations partners. She emphasized that
Apple
has a confidential process in place that allows things to be thoroughly investigated.
The executive goes on to note that Apple is "deeply committed" to equal pay and uses industry-wide standards to reach it. If a gap is found, the company immediately closes it, according to O'Brien.
In response to the internal video, one employee told
MacRumors
in reference to the request to notify managers that "the system is not working... it's set up to work against you from the beginning." They went on to say that often staff are told that their pay is "within range," giving them no clear indication of why their pay may be lower. It's also noted that escalating complaints further can lead to manager retaliation.
"Now, I want you to hear this directly from me. First, if you ever have a concern about your pay at Apple, please talk to your manager or your people business partner. And second, if you ever want to report a concern about your work environment, please come and talk to us, please. And know that we have a confidential process to thoroughly investigate in a way that treats everyone with dignity and respect.
We use industry-standard methodology, and we have a dedicated team of experts that runs a comprehensive process to monitor and maintain pay equity. And we partner with an independent third party that analyzes our compensation each year. If this work identifies a gap, we close it. And our approach is considered best in class." — Deirdre O'Brien, Senior Vice President of People and Retail at Apple
As things stand, the 'AppleToo' movement continues to collect and report stories from Apple employees around the world. It seems clear that Apple's move to address the issue isn't enough, so it'll remain to be seen what changes the company makes over the coming months to improve its work environment.