ZTE posts $1.1 billion loss as executives expect growth to return in 2019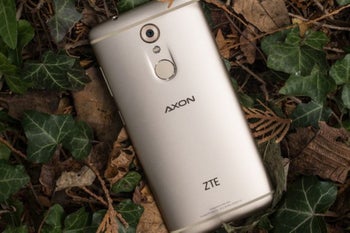 After arguably one of ZTE's toughest periods ever in which the company has battled some tough sanctions imposed by the US government, the Chinese telecom giant has finally posted its financial report for the first six months of 2018 which falls in line with expectations.
Overall, for the six months ending June 2018,
ZTE
reported a loss of 7.8 billion yuan, which translated to $1.1 billion. This represents perhaps one of the better financial scenarios for the company after it warned that losses could be as high as 9 billion yuan, or $1.3 billion. Nevertheless, it still symbolizes a significant drop over last year's results which saw ZTE post a profit of $336 million. Elsewhere, in terms of the operating revenue for the period, the company confirmed that its sales declined a considerable 27% to 39.4 billion yuan, or $5.7 billion.
Not all is doom and gloom, though. According to executives, following the lifting of the US ban in July, which saw ZTE pay the United States $1.4 billion, the company's production is finally back on track and should resume its usual growth path starting 2019. Moreover, while the brand is yet to announce the device officially, the
ZTE Axon 9 Pro
is expected to make its first official appearance at IFA this week, thus becoming the company's first smartphone launch since the ban.

While it's clear that ZTE has a lot of ground to make up due to its numerous mistakes, the company's new executives have voiced their confidence in the company's ability to do so. However, following such a huge impact on ZTE's reputation, it seems only time will tell if it can truly come back from everything.