YouTube paid subscriptions now live, starting at 99 cents per month
29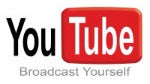 We knew it was in the works and today marks launch day for
YouTube's paid subscription
pilot program. Users were worried that their favorite YouTube channels would be switching to the paid model, but from the looks of the pilot channels, there isn't too much worry about that. Instead, the paid subscription channels are dominated by names you wouldn't expect to see (legally) on YouTube, like Sesame Street.
The current lineup of channels in the pilot program fall mostly into a few major categories. Of the 53 pilot channels, most seem to be either children's programming (Jim Henson's Family TV, National Geographic Kids, DHX Junior/Kids, Franklin), or sports/fitness (TNA Impact Wrestling, UFC Select, PGA Academy, Primezone Sports with Deion Sanders, iAmplify, Cars TV). The rest are a smattering of genre channels covering documentaries, comedy, Spanish language, LGBT, and even a woodworking channel.
Every channel has a 14-day free trial, and afterwards the channels either offer a subscription fee starting at 99 cents per month, or purchases. For example, you can subscribe to Jim Henson's Family TV for $2.99 per month or $24.99 per year (which includes Fraggle Rock, but not Sesame Street); or, you can buy individual episodes of Sesame Street ($1.99 for SD, $2.99 for HD) or purchase full seasons ($17.99/$27.99).
YouTube plans to continue rolling out more subscription channels with partners that will be adding more "TV-like" series.
Many people get angry at the idea of paid channels on YouTube, but
we've defended the idea before
, and we'll continue to do it. As you can see with the pilot program, paid subscriptions are bringing in big name content creators like Jim Henson productions, a channel presented by Deion Sanders, and HDNet. Big names like this are only a good thing for YouTube.
They won't be crowding out the ad-supported channels, just adding a new tier of premium content
.
As we've said many many times before, it's just like online news. Only the top 5% of the most popular content on YouTube will be able to switch to paid subscriptions and end up making more money than with ad revenue. Just like only news sources at the very top, like NYT and WSJ, can put up a paywall and make it work. Everyone else has to stick with ad support.