YouTube TV's price is going up for everyone
19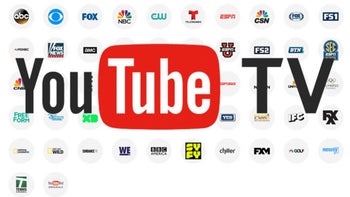 There are a few different forces fighting each other with YouTube TV right now. First is that the streaming service is still relatively new, especially taking into account how recently it was made
widely available
in the U.S., and it is likely lagging in terms of subscriber numbers. Second is the content selection available for YouTube TV, which is pretty good and compares well with other services, but depending on what you want, YouTube TV might not have it. And third is the price, which directly impacts, and is impacted by, those first two items.
For the earliest of adopters, YouTube TV was
priced at $35
per month. Then came a
small price bump
to $40 when YouTube TV added
Turner network channels
, including TNT, TBS, Cartoon Network, Turner Classic Movies, NBA TV and the MLB Network. When that price hike happened, as is often the case, original subscribers were grandfathered in to the original price. Unfortunately, that's not the case with YouTube TV's newest price hike.
Google announced
that YouTube TV will now cost $50 per month -- or $55 per month if you subscribe via an Apple device, in order to offset the Apple tax -- and that new price doesn't just apply to new customers but to all customers. New customers will have to pay the new price starting today, but existing subscribers won't see the bump until after May 13th. Of course, the price hike is coming with new content, this time from Discovery, including Discovery Channel, HGTV, Food Network, TLC, Investigation Discovery, Animal Planet, Travel Channel, and MotorTrend. Plus OWN: Oprah Winfrey Network will become available later this year.
It's still a competitive deal considering the content made available, but a $10 or $15 change can be a lot, especially when the point of cord cutting is to save money.