You tell us: Which phone features are most important to you?
56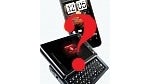 It can be a daunting task when it's time to buy a new phone, as there's now a ton of features that you'll have to think about - Do you want a smartphone with a touchscreen? Or perhaps a basic phone with a QWERTY keyboard? This week in our "You tell us" series, we want to know which phone features are most important to you. Here's a list of some common features that most people will look at when buying a new phone:
Type of phone
. There are basically three phone 'types' out there: smartphone, feature phone, and basic phone. A smartphone is along the lines of the
Apple iPhone 4
or the
Motorola DROID X
, as they are running an advanced operating system (almost like a hand-held PC) and can preform a wide variety of tasks, such as email, full web browsing, and can download and run a myriad of apps. A feature phone, such as the
LG enV Touch
or
Samsung Restore
, appeals to a wide variety of people, as it's not a full-blown as a smartphone, but still has some nice features, such as a (limited) web browser and email. A basic phone, like the
LG Clout
and
Samsung Haven
, is for those individuals who's primary concern is placing and receiving phone calls and who want a device that is simple to use.
Call quality & Signal reception
. Some people who use their phone very little for calls, but more for messaging, web access, and playing their MP3s may not put a high concern on their call quality or signal reception. While others who make a lot phone calls, or rely on it for their business, will place a higher priority. It is important here to see which carrier has good coverage in your home area and any areas that you travel to frequently. Even though most providers say they have 'Nationwide Coverage' you'll often see a difference in their maps when looking at low populated areas, as often times you'll be roaming on another network. Also keep in mind that GSM and CDMA calls will sound a bit different, so you may want to try a few out first. If you happen to travel overseas, it's may also be a good idea to invest in a Global Roaming phone that can work on the overseas GSM networks.
Display
. If you're looking at a smartphone, chances are it will have a display of 3.5" or larger, and will also be touchscreen. Currently, the highest resolution display is found on the iPhone 4 coming in at 640x960 pixels, while most other smartphone offer a WVGA display of 480x800 pixels. The rule of thumb is the more pixels the better, as text and images look sharper. But there's also the debate as to which display technology is better, as there's
LCD TFT and AMOLED
. For basic phones, you'll be looking at a display around 2" that will be TFT and have a QVGA resolution of 240x320.
Keyboard and Messaging
. If you're a heavy TXTer, chances are you want a device a with physical QWERTY keyboard, like on the
Motorola DROID 2
or
LG Cosmos
, as you'll have that tactile feel of using a real keyboard. Other full touchscreen phones instead use a virtual keyboard on-screen, but it can at times be more prone to typing mistakes, so it's best to try it out first. It's also important to see what messaging apps are available on the device, such as email support, instant messaging, and connecting to social network sites. Remember,
Texting isn't just for kids anymore
.
Camera and Multimedia
: When going with a smartphone, you're also getting a multimedia devices, not just capable of taking high-megapixel pictures or recording 720p HD video, but also playing your ripped videos. Most smartphones will play WMV and H.264/263 MP4 videos, while others like the Samsung Galaxy S line will also play DivX and XviD videos. But why stop there, as you can use the devices to play your music collection as well. There's a wide variety of media players on smartphones, so it's always a good idea to try them out first, just bring your microSD memory card with you to the store. Even if you go with a feature phone or a basic phone model, most will also include a camera, usually 1.3-2 megapixels, and will have a basic music player.
Build Quality
. Since most people take their phone with them wherever they go, it's important to find a device that is comfortable and fits right in your hand, but is also made well and doesn't feel like it will break easily. Phones that are made out of metal or high-quality plastics are your best bet. If you put some pressure on it, you shouldn't feel it bend of flex. While lower quality plastics are usually found on inexpensive phones, as they will flex quite easily when applying any pressure...and will probably break when dropped.
Now it's your turn to let us know which phone features are most important to you and why that is. There maybe other features that are a must for you, such as having Bluetooth, Wi-Fi, or a 3.5mm headset jack. Let us know in the Comment section below.