You can now add an extra layer of security to your Facebook account
6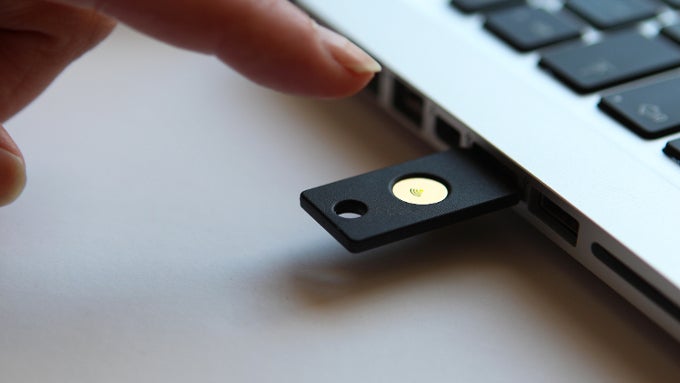 Yesterday, Facebook introduced a new password protection method for its users. Starting today, Facebook accounts can be further safeguarded with USB security keys, which add an extra layer of insurance against malicious hacker attacks.
For those that are unfamiliar with USB security keys, they are physical dongles that you tap into your computer's USB port. Facebook users can acquire one of these devices and register them to their accounts. These keys have several important benefits, such as complete protection from phishing and man-in-the-middle attacks, as hackers would need both your password and physical token to gain access to your account.
Using a USB security key is pretty straightforward – you insert the device in your USB port and after you type in your password, all you have to do is tap the button on the dongle and you're good to go. Only the latest versions of Google Chrome and Opera support the feature but other big browsers such as Mozilla are actively working on implementing it. As for smartphones, the mobile version of Facebook can be safeguarded by handsets that have NFC.
Facebook relies on security keys that support the U2F (universal two-factor) standard. These tokens can use USB, NFC or Bluetooth to provide two-factor authentication across a variety of services. Apart from Chrome and Opera, the same device can be used with Dropbox, GitHub and Gmail accounts. Many other businesses are adopting the standard, as it is backed by the FIDO Alliance, which includes massive corporations such as Google, Microsoft, Samsung, PayPal, American Express, MasterCard, VISA, Intel etc.
source:
Facebook