Xplore XC6 tablet will take your abuse
10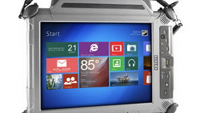 The Xplore XC6 line has been introduced today by Xplore Technologies. The Windows 8.1 or Windows 7 Pro powered slates are perfect for the heavy user, who is a bit of a butterfingers. Any of the Xplore XC6 devices can handle a drop from 7 feet. That means that Miami Heat forward Chris Bosh could drop one of the slates from his face,and everything would remain intact inside and outside the device.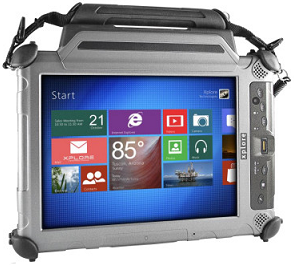 The Xplore XC6 line will survive a 7 foot drop
The tablets have a military certification of MIL-STD-810G for vibration, multiple drop and shock test and altitude. They also can also be submerged in up to 1 meter (3.2 feet) of water for up to 30 minutes, and surface without any damage. And the screens offer ten-finger multi-touch capabilities regardless if they are wet, or the user is wearing gloves. With a brightness reading of 1300 NITs, the Xplore XC6 tablets have a bright, easy-to-read screen, and the 8.5 hour battery life means that you can get your work done without having to be tethered to the wall.
The tablets are protected from drops thanks to the rubber bumper placed on each corner, and the magnesium alloy body. Under the hood is a Intel Core i5-4300U processor with 128GB of solid state storage that can be upgraded to 256GB.
"The XC6 is the toughest and highest performance product Xplore has ever developed. It will perform very well in environments where device failure is not an option. No matter if it's the middle of the desert or in freezing rain, this tablet is going to excel in extreme conditions, resulting in a longer lifecycle and higher return on investment for our customers."-Mark Holleran, president and chief operating officer, Xplore Technologies
The Xplore XC6 tablets are not for the average consumer as the price can attest to. The tablets start at $5299.
source:
Xplore
via
WSJ