Xiaomi is coming to the U.S. in the "near future" according to VP Hugo Barra
26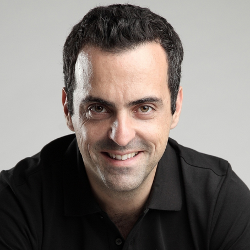 Is Xiaomi's long awaited U.S. launch finally at hand? For years there has been talk that the popular Chinese smartphone manufacturer was about to set up shop in the U.S.. Each time the rumor was brought up, Xiaomi would shoot it down by stating that there were no current plans to launch in the states. The company would make sure to add that a U.S. launch was something that would eventually happen in the future.
But those who like to read tea leaves are pouring over an interview that Xiaomi VP Hugo Barra gave to
Bloomberg
yesterday. The former Googler admitted that Xiaomi could no longer afford to remain out of the U.S. market, which he called "very important" for consumer electronic brands in general, and for Xiaomi specifically. In the interview, Barra said that Xiaomi has its sights set on the U.S.; once it is in the states, the company will employ social media to promote its phones and other devices. We might even see Xiaomi use the flash sales technique that has helped it move millions of phones in China and India. Xiaomi does currently offer a limited number of power banks, Mi Bands and Mi Headphones to U.S. consumers at its Mi.com website. Barra said during the interview that Xiaomi will be launching a new product in the U.S. during October, although he didn't say what it will be.
Xiaomi,
which led the Chinese smartphone market two years ago
, has dropped down the ranks thanks to Huawei's surging performance. Last quarter,
the company had the fourth largest market share in the country
. Additionally, the entire Chinese smartphone market has been struggling. Thankfully for Xiaomi, its expansion into India has paid off handsomely. With that in mind, Xiaomi executives seem ready at last to make whatever moves are necessary to enter the U.S., which is the largest smartphone market based on revenue. To that end,
Xiaomi agreed back in June to cross-license 1,500 patents from Microsoft
. The deal also allows Xiaomi to pre-install Skype and Office on certain devices, and could help smooth things over for Xiaomi as it makes its long awaited move to the U.S.
source:
Bloomberg