Xiaomi Mi Max and Mi Band 2 allegedly revealed in new leaked photos
6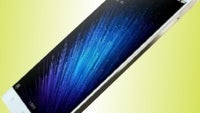 Like any hot item in the mobile universe, Xiaomi's upcoming phones just can't stop leaking! The company has a pair of high-profile releases lined up for this month, which happen to be the Xiaomi Mi Max and the Mi Band 2.
Following last week's leaked materials
(courtesy of Xiaomi Ceo Lei Jun himself), new photos of both showed up on Weibo, and things look promising! The Xiaomi Mi Max looks a lot like the company's Mi Note and Mi Note Pro phones, carrying three capacitive buttons and flaunting thinned-out bezels.
There's a metal strip running along the phone's edges, and the display looks to be approaching the 6-inch by diagonal size. In terms of hardware, the phablet should be equipped with a six-core Qualcomm Snapdragon processor, 3GB of RAM, 32GB of storage, and a 16MP (rear) / 5MP (front) camera setup. All in all, not exactly a flagship phone, but an affordable solution for those lusting after large-screens.
The Xiaomi Mi Band 2 is upgraded with an actual display in place of the three LED lights its successor had to make do with. The screen will notify users of their fitness stats and deliver notifications directly via the wearable, rather than Xiaomi's Mi Fit smartphone app. The wearable will retain its diminutive price tag, speculated to be around $16 (CNY 99).
Both devices should be announced on the 10th of May, and we're pretty sure at least the Mi Band 2 will be sold globally by Xiaomi. The Mi Max won't be sold officially outside of Asia, but it should be a reliable-enough import item for those interested, as its Qualcomm processor should enable it to work on the majority of LTE networks over the globe.
via
MobiPicker