Windows RT 8.1 pulled from Windows Store due to undisclosed issues
20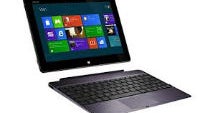 While the general consensus for the Windows 8.1 update has been positive (except for odd issues of the system not understanding when it is on a non-touchscreen device and leaving tutorials permanently on-screen), but that isn't the case for Windows RT users. Apparently, there have been issues plaguing RT users since the update, forcing Microsoft to pull the Windows RT 8.1 update from the Windows Store.
Unfortunately, Microsoft isn't disclosing exactly what the problems are. When asked by a user why the update was pulled, a Microsoft spokesman said:
Windows RT 8.1. Microsoft is investigating a situation affecting a limited number of users updating their Windows RT devices to Windows RT 8.1. As a result, we have temporarily removed the Windows RT 8.1 update from the Windows Store. We are working to resolve the situation as quickly as possible and apologize for any inconvenience. We will provide updates as they become available.
Obviously, Microsoft is trying to downplay the situation, and it feels the best way to do that is to give absolutely no information about what is happening other than to say it only affects "a limited number of users". It would seem to be a fairly severe issue, even if it only affects a few users, if the best option is for Microsoft to pull the update entirely.
No word on when the update is back in the Store, but we'll keep an eye out.
source:
Microsoft
via
Neowin