Windows Phone's built-in Twitter client racking up massive data usage, a fix is already live
5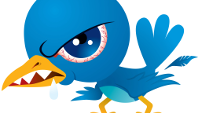 An issue with Windows Phone's built-in Twitter feature has been confirmed by Microsoft to be using excessive data. The problem is allegedly caused by Twitter's transferring profile pictures to a different server, which is somehow causing the client to download these over and over again, with some users reporting that over half a gig has gone down the drain because of this.
Worst of all, the drain occurs even if you're not using the People hub, with TheVerge reporting that their device has racked up a whopping 3GB of data when on Wi-Fi and over 300MB on mobile data. This amount can vary wildly, depending on the number of people you've added to the hub. There's currently somewhat of a consensus that the bug is affecting devices across different manufacturers and updates, meaning that at this very moment it could be leeching off your precious data.
TheVerge also reports that Microsoft has already come up with a temporary fix that will force your Twitter to only synchronize once a day, until a more permanent solution is found. Seeing as this appears to be an issue on Twitter's side, there's no telling how long that will take. If you're worried that your data may be siphoned out of your monthly allowance, you could altogether unlink your Twitter account from your phone for the time being, or simply monitor whether Microsoft's fix is doing the trick via the built-in Data Sense feature.
Have any of you folks experienced this bug?