Windows Phone Blue to support virtual navigation buttons according to leak
33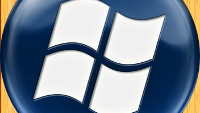 A tweet from serial leaker evleaks reveals that Windows Phone Blue will support virtual buttons for navigation at the bottom of the phone. The leak shows a virtual back, home and search key. It isn't clear if all Windows Phone Blue models are going to have virtual buttons, or if this is being done so that Android handset manufacturers will have an easier time using their Android handsets and re-positioning them for Windows Phone.
Now that the GDR3 update allows Windows Phone manufacturers to build phones with the same exact specs as any high-end Android model, it is possible to conceive of an OEM using the exact same handset (with some minor tweaks) to offer both an Android and Windows Phone top-shelf model with the same specs.
Virtual buttons have been leaked for a Windows Phone model before. Before the launch of the
Nokia Lumia 800
, the very first Windows Phone device was code named the Nokia Sea Ray, and had virtual buttons before a design change replaced them with physical buttons.
source:
@evleaks
via
WMPoweruser