Windows Phone 8 to get 12 games by Gameloft, N.O.V.A. 3, Order & Chaos Online are on the list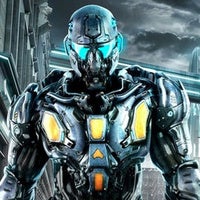 So, you have your mind set on getting a Windows Phone 8 smartphone, but you are still wondering what kind of games the platform will have to offer. Well, here is a clue: Gameloft announced that it will launch 12 of its popular games to Microsoft's platform, including titles like Order & Chaos Online, N.O.V.A. 3, and Asphalt 7: Heat.
All games will be integrated with Xbox for Windows Phone 8, so players will be able to submit scores to online leaderboards and unlock achievements. Also through Xbox, gamers will have the chance to play online against real opponents. Online multiplayer will be enabled in six of Gameloft's twelve upcoming WP8 titles. Release dates and prices have not been disclosed yet, but we hope to learn more pretty soon.
The list of games that Gameloft will bring to Windows Phone 8 includes:
The Amazing Spider-Man
Asphalt 7: Heat
The Dark Knight Rises
Fashion Icon
Ice Age Village
Modern Combat 4: Zero Hour
N.O.V.A. 3: Near Orbit Vanguard Alliance
Order & Chaos Online
Real Soccer 2013
Shark Dash
Texas Poker for Prizes
UNO & Friends
source:
Gameloft
via
Neowin