Widget for Google Now mentioned on support page
7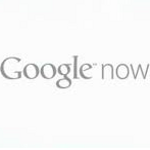 A
widget
for Google Now is mentioned on the Google Support site as it lists the directions on how to install it on your home screen. We would imagine that the cards on the screen will contain the information that you have selected to receive every day, and you might be able to get a constant stream of real-time stock quotes, news headlines, traffic reports, etc.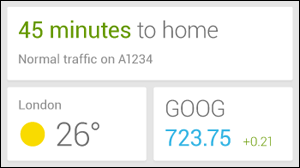 Even though the Google Now widgets are prominently mentioned on the support page, how they are getting to your phone remains a mystery. It could be part of an OS update, or an update on Google Play. Going with the latter would make more sense since not all models have the OS build that might be updating. The widgets appear to show a summary of your Google Now cards on your
home screen
or
lock screen
.
Google Now is one of the main features found on Android 4.1 which is one of the reasons that many Android users can't wait for their next update.
source:
Google
via
AndroidCentral