Who made the best Nexus phone for its time: HTC, Samsung or LG?
82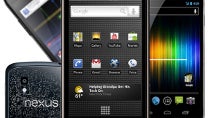 Ah, the Nexus phones - probably the most beloved handsets in the entire Android universe. Never really achieving the status of top sellers, but always being highly-regarded, as they have not only been cool pieces of tech, but have also helped Google guide its hardware partners and introduce new versions of Android.
We've seen four of these: the
Nexus One
by HTC, the
Nexus S
by Samsung, the
Galaxy Nexus
, again by Samsung, and the
Nexus 4
by LG. While it's safe to say that each Nexus has been more successful than the one before it, we think this is largely thanks to Google getting better at distributing the phones, as well as the constantly increasing number of users who are aware of what Android and Nexus are.
That said, it's definitely not an easy task to say which one of these three manufacturers has done its job best. Obviously, the answer to that question would be rather subjective, but still undeniably fun to explore. According to Google, Nexus manufacturers are being selected for having the right technology at the right time. But there's more to a device than the processor or the screen. Until now, the companies in this business have been able to get away with their generic, uninspired designs mostly because of the tremendous interest smartphones cause these days. People are simply crazy about smartphones, many are still discovering the power of these handheld devices and seem to be too obsessed with the possibilities they enable that they fail to notice the amount of work put into the shell of the product. And that amount varies greatly from manufacturer to manufacturer, and from model to model.
In addition to the design of the exterior, which is of utmost importance for the success of any consumer product, we can also talk about their specs. Sure, all Nexus handsets have aimed to be top-notch performers, but they haven't always been on the bleeding edge of technology. For example, the Nexus 4 sports an awesome specs sheet, but lacks a key feature - LTE. The Galaxy Nexus, on the other hand, has never been anything spectacular in the specs department - even when it first came out. Come on then, let's take a closer look at each Nexus!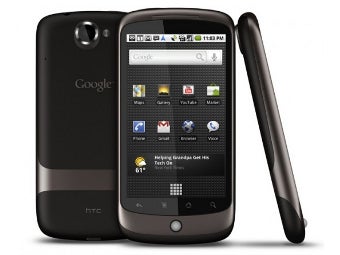 HTC NEXUS ONE
Ah, the Nexus One, the device that started it all (for the Nexus line, that is). It actually had little to no flaws back then, when its 3.7" WVGA AMOLED display was considered large, and its Snapdragon S1 processor with Adreno 200 was the standard among high-end phones. Not only this, but it also had something that today's Nexus handset lack - a microSD card slot! With or without microSD, though, it later turned out that the handset actually suffered from a critical problem - its very limited internal storage. Unfortunately, this prevented Google from updating the handset past Android 2.3 Gingerbread. Thankfully, those who had some knowledge of custom ROMs could get the latest OS updates like ICS and JB, thanks to the productive dev community.
What's even more important for this story, though, is that HTC did a wonderful job with the design of this smartphone. Probably the most inspired Nexus phone to date, the Nexus One has a strong, distinctive appearance that can easily stand out from the crowd even today. What's more, HTC utilized its unibody technology giving the handset a quality look and feel, with all of the internals being enclosed by a single piece of aluminum.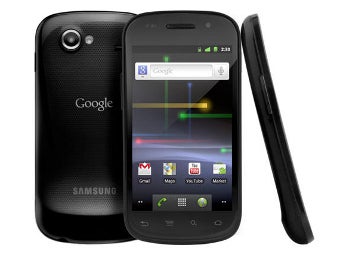 SAMSUNG NEXUS S
With the hit that the Galaxy S turned out to be, it wasn't really a surprise that Samsung got assigned with the task of creating the second Nexus phone. Hardware-wise, the Nexus S was just as spectacular as its predecessor. It got a natural bump in screen size to 4 inches (though it kept the same resolution of 480 x 800), and it also got Samsung's own Exynos 3 single-core CPU, coupled with the trusty PowerVR SGX540 GPU. This was a great hardware configuration at the time, and one that is still able to deliver a satisfying user experience, as long as you don't push it too hard. Being much better prepared in the internal storage department, Google showed its readiness to support its devices and even issued an official update to Android 4.1 Jelly Bean.
The change of the manufacturer, however, showed in a big way. The Nexus S was no longer that object of desire that the Nexus One could have been, given enough exposure. It had that weird hump at the lower end of its back, and it had a much more generic, entirely plastic appearance and construction. It's safe to say that this transition from HTC to Samsung largely foretold what's going to happen during the next couple of years on the mobile scene. Basically, the market was overtaken by countless Samsung and Samsung-like devices, which offered good flexibility and performance (for the most part), but little in the way of artistry.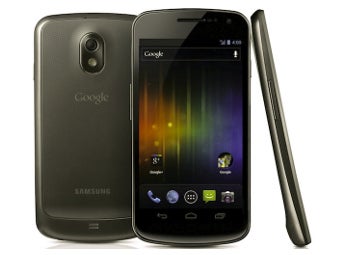 SAMSUNG GALAXY NEXUS
How can one even forget about the Galaxy Nexus? It's a device we thoroughly enjoyed, mainly due to the operating system it came with - Android 4 Ice Cream Sandwich. Introducing this new version of Android, the Galaxy Nexus became an instant favorite of the community. Those who disliked it from day one had a problem with the handset's TI OMAP4460 dual-core processor and the same PowerVR SGX540 GPU, which were good and reliable, but maybe not part of a geek's wettest dreams. Just like with the Nexus S, Google was once again blamed for making Samsung omit the microSD slot. Finally, the 5MP camera of the Galaxy Nexus was nothing to write home about. In fact, it was sub-par compared to other high-end devices out there. This was one complaint that we backed as well.
What's probably been the most compromised Nexus phone as far as hardware goes, though we didn't really consider the issues it seemed to be suffering from really major, actually stood a bit better than its predecessor in terms of visuals. Samsung had taken the time to polish its looks creating a perfectly clean front side and giving the plastic material a pleasant finish, but the weird "hump" on the lower backside was still there, and overall, there just wasn't anything too exciting about its design. Nothing that makes you say:
I need to have this
.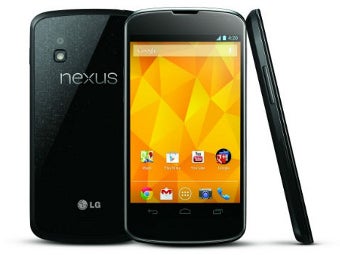 LG NEXUS 4
And so we finally arrive at our last stop - the current-gen Nexus model, this time produced by another South Korean company - LG. Samsung's smaller neighbor managed to grab the rights to manufacture the handset thanks to having access to combo of cutting-edge technologies that allowed it to put the latest and fastest mobile processor around, as well as one of the most beautiful screens in the industry right inside this year's Nexus. Google seemed to like the idea of it and let LG have a go. The result was the Nexus 4 - one of the most powerful smartphones around, and one that will remain relevant to the needs of high-end smartphone users for quite a lot of time. Naturally, nothing is perfect, and the compromises which had to be made with the Nexus 4 were quickly identified, with the most notable one being lack of LTE connectivity. Google, however, managed to make up for it by selling the Nexus 4 at a spectacular price - only $300 without a contract. It's Google that should be credited for that price, and not LG, as it already became clear that the phone's manufacturer doesn't have the slightest intention of offering it at such an outrageous price. Outside of Google's badly-stocked online store, the Nexus 4 will be found at almost double the cost.
And what can we say about the looks of this controversial, but still utterly exciting Nexus? Has LG managed to reimagine the series after Samsung's traditional lack of attention towards the visual attractiveness of its Android phones? To a certain degree - yes. Probably not as great as the inspired and unique looks of the Nexus One, the Nexus 4 still presents us with a clean, but not generic shape, put together using two large, flat pieces of glass for the front and back sides. This alone has been enough to turn the Nexus 4 into a desirable object, but LG has also added a nice little pattern to the back side just to freshen things up a bit.
So, can we conclusively say which manufacturer did the best job when producing its Nexus phone? The answer is
no
, of course. For some reason, emotional, aesthetical, or other, the HTC Nexus One and LG Nexus 4 seem to be our favorites out of the bunch, but that doesn't necessarily mean that they are the best.
But now that we've taken you through such a detailed refresher, it's your turn to tell us which company do you think did the best job with its Nexus phones. HTC, Samsung or LG? And which is your favorite Nexus model? Sound off in the comments below!