What if the iPhone or iPad were their own company? How would they size up?
45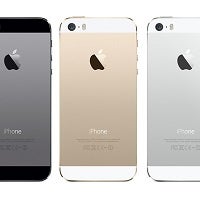 When Apple announced
its quarterly earnings
, the highlight of the announcement was the strength of iPhone sales. More than 35 million units shipped, and it was the major contributor to the $37 billion plus brought in by the cash cow that is iPhone.
As earnings calls go, there was nothing ground breaking announced and that is because new products are coming later this year, and the new operating systems have already been announced.
None of that takes away from the fact that Apple, as a company (and many other successful, Fortune 500 types), is larger than some whole national economies, never mind other companies. Based on just the quarterly revenue alone generated by the iPhone, if it were a company unto itself, it would be bigger than revenues of eBay and McDonald's combined.
The iPhone's quarterly revenues are as big as the whole of Amazon's. It is bigger than Google's. The $19 billion in quarterly revenue from the iPhone is bigger than the national economies of The Bahamas and Bermuda combined. They are also larger than the GDP of Iceland or Mongolia. Indeed, one economist figured that the iPhone could even impact up to 1% of the US GDP.
How about the iPad? It may not sell as many units, but the quarterly revenues from the iPad were larger than those of Yahoo!, Facebook, Twitter, LinkedIn, Groupon and Tesla, combined. Its nearly $6 billion for the quarter is alone bigger than a few small nation's economies as well.
Apple has other heavyweights too. The company has over a billion in revenues from hardware accessories (ear buds, cables, etc.). The revenues are bigger than Chipotle. iTunes as a service is alone bigger than eBay, and even the iPod nearly double the size of Twitter.
Other companies have their success stories of scale and economic impact, Apple is definitely not alone. However the iconic brands that the iPhone and iPad represent make them noteworthy for comparison.
via:
iClarified