Well that's one way to quit your tech job... (humor)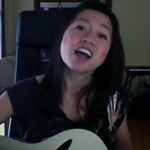 Normally when you quit your job, you either go the traditional route (providing written notice to your employer), or the awkward "walking out" technique, where you skip out (whether by not showing up or by literally walking out when you are off duty). When Karen Chang decided she'd spent enough time at Microsoft, she didn't go with either of those choices; instead, she wrote her own epic parody of Don McLean's classic American Pie, and sang it (while playing the guitar) for a YouTube video.
She didn't work in the Windows Phone division, but rather on Excel. Still…there's a mobile version of Excel for the Windows Phone and a Windows 8 (tablet) version in the pipeline, so it's sort of mobile-related. Oh, who are we kidding, that's just an excuse to show you one of the best work sendoff gags in a long time.
If only
Gavin Kim
had shown this much style when he left Microsoft's mobile division earlier!
Enjoy:
source:
YouTube
via
Gizmodo