Ways to get the most bang for the buck from your old phone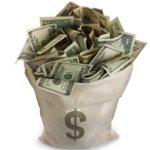 Phone aficionados always want the latest and greatest in the mobile world, right? As we all know too well, carriers require customers to sign 2-year contracts in order to get some savings on the purchase of a new device, but then again, some people can't wait close to another two years to make the switch to a new device. Sure, you can go the outright route, but that requires plopping out some serious cash in order to buy a handset at its full price.

For your old device, it might seem like it's going to be the end of the road for it – though, you can still turn a profit from it. Rather than collecting dust somewhere when the time comes to make the upgrade to a new handset, you can do several things to get

the most bang for the buck for it

. Heck, if you're meticulous with taking good care of your phone, you can fetch top dollar for it – and that's despite being tagged as being an "

older

" handset! By the time it's all said and done, it's possible that you won't even have to dish out a single dollar for your next smartphone of choice if you follow some of the items listed below.