Want to explore custom colors with your Lumia 920? Check out this DIY video
9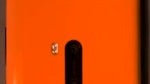 Those that have seen the
Nokia Lumia 620
may have noticed that the device is available to be paired with an array of brightly colored shells, one of them in particular showing a stylish green-yellow appearance. This "dual shot" shell is a two layer arrangement, the outer part is a transparent blue over a yellow inner layer making green.
Right now, that color arrangement is only available with the Lumia 620, but that does not mean you cannot make your own, and the options are plenty.
A photographer in Canada named Lloyd, owner of
Night and Day Photography,
decided to create his own dual-shot cover for his
Lumia 920
and the result is a unique orange cover for the Nokia flagship. We should say that this is not for everyone.
If you are not comfortable partially disassembling devices that are not meant to be user-disassembled, you might want to enlist some help.
The actual preparation and coloring of the shell itself is simple and can be handled by just about anyone, though it is a bit time intensive. The materials available to do the work offer enough variety that the color options are virtually endless. The paint he uses is made by Dupli-Color and the product is part of the restyling line called Metalcast. Dupli-Color Metalcast is a transparent automotive paint that serves its purpose well for a project like this, adding a color accent.
In Lloyd's case, the result is a one-of-a-kind color for his Lumia. Metalcast comes in seven different colors so pairing that up with the different colors the Lumia 920 is available in makes for infinite possibilities to add unique accents to your Nokia.
via:
WPCentral