Want an Apple iPad mini with Retina display? The Apple Store is your best bet
10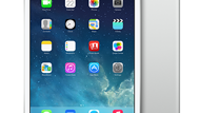 Thanks to reported
problems with LCD burn-in at Sharp
, where many of the panels for the new
Apple iPad mini with Retina display
are produced,
the tablet did not launch until November 12th
. Apple, relying on its other sources for the glass, is still facing shortages of the device. If you're looking to make a walk-in purchase of the slate, your best bet is to check your nearby brick and mortar Apple Store. Keep in mind that the Apple Stores seem to have more supply of the Wi-Fi + Cellular model.
While you might be able to find the Apple iPad mini with Retina display at a physical Apple Store, ordering it online from Apple's virtual retail establishment will result in a wait of about 5 to 10 business days before your order is shipped. That isn't such a terrible hardship though, when you consider that at AT&T, the wait is three to four weeks. Verizon isn't shipping new orders until December 2nd and Sprint customers will have to wait two weeks for the device to ship if they order it today.
At T-Mobile, things are definitely tighter, mostly because the tablet includes 200MB of free data each month as per the carrier's new policy for customers sporting tablets. At the nation's fourth largest carrier, the iPad mini with Retina display is on back order for 6 to 8 weeks.
Hopefully, Sharp's yield will improve and Apple will be able to max out the assembly line to churn out the device, which is expected to see red hot demand through the holiday shopping season.

Apple's online store shows the Apple iPad mini with Retina display shipping 5 to 10 business days after an order is placed
source:
Apple
via
AllThingsD