Walmart is aggressively going to increase its wireless sections in its stores nationwide
26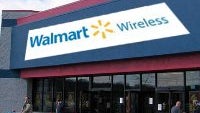 As much as their known for their cheap pricing on things,
Walmart
is increasingly becoming a powerhouse in the consumer electronics sector as they've been aggressively making a push in associating themselves in that area.
Although Walmart might not be one of those destination that first come to mind when thinking about mobile phones, you'll be surprised to know that the big box retailer is making a push in their wireless offerings. In fact, the behemoth is planning to also aggressively expand the number of its stores having
dedicated wireless sections by this fall
.
Currently,
200
Walmart locations have these special wireless sections located in the front of its stores – thus, gaining instant visibility among customers strolling in. Furthermore, they're planning to get these new dedicated wireless sections into approximately 150 to 200 additional stores nationwide.
Considering that the company is known for their inexpensive pricing, it'll be interesting to say the least how this new venture will develop down the road. Will they blow everyone else out of the water in terms of contract pricing? How about no-contract?
via
Mobileburn
Recommended Stories