WSJ reporter gets beaten up after a thief steals his date's iPad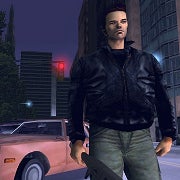 We aren't living in a perfect world. It's also a world where iPads, even used ones, have a lot of value. These are two facts that WSJ reporter Rolfe Winkler found out while on a train ride in the NYC subway.

He and a date were just checking out an ebook on her iPad, when the train stopped at
the
Bergen Street station in Brooklyn
. As the doors opened, a swift thief quickly snatched the iPad away from the hands of the girl and ran out of the train. Winkler, being a real man, followed the thief in order to reclaim the iPad, however, it turned out the rest of the thief's buddies were waiting at the station. With the odds definitely not being in his favor, the reporter ended up beaten up by the offenders. Here's what Rolfe Winkler says about this unpleasant experience:
"

Instead of winning back the iPad, I found myself lying on the platform bleeding, my jaw split in half.

"
Winkler may have to be thankful that he got away this "lightly". Sources use this occasion to remind us of a last year case when a Chicago woman died when a thief caused her to fall down the stairs of a rail station, only to steal her iPhone.
Please be careful, guys and gals, it seems there are a lot of lowlifes out there who'd love to get their hands on OUR tech.
via:
TUAW