WSJ: Huawei's success based on employees' dedication to the company
13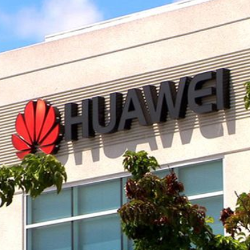 According to a story in the Wall Street Journal yesterday, Huawei's success has a lot to do with workers' willingness to put the company ahead of themselves. With $60 billion in revenue (which has doubled over the last five years), the company has become the third largest smartphone manufacturer in the world. And Huawei isn't stopping there. Much earlier this year, the company's CEO of consumer services said that
Huawei will top Apple and Samsung to be the number one smartphone manufacturer in five years
.
A year into their employment with Huawei, some workers sign a "dedicated employee agreement" that gives up extra pay for overtime and also sacrifices paid vacations. Those signing the agreement often start receiving shares in the company to be further aligned with the success of Huawei; the company is not publicly traded and Huawei is owned by its executives and other employees.
While Huawei hopes to be the largest smartphone manufacturer in five years, current CEO Ren Zhengfei might not be using the executive bathroom by the time that takes place. Mr. Ren co-founded the company in 1987 and could be looking to retire in the near future. Currently, Huawei has three senior executives who rotate as the acting CEO for 6 months at a time. Ren's successor could come from this group. One thing that seems certain, the new leader will not be a relative. Even though Huawei's finance chief is Mr. Ren's daughter and one of his sons leads a subsidiary, Ren is adamant that Huawei's next top executive will not be a family member.
Huawei currently has 170,000 employees, and a rookie by the name of Meng Bo summed up how they all feel about Huawei. "If you dedicate yourself to the company, the company won't let you down."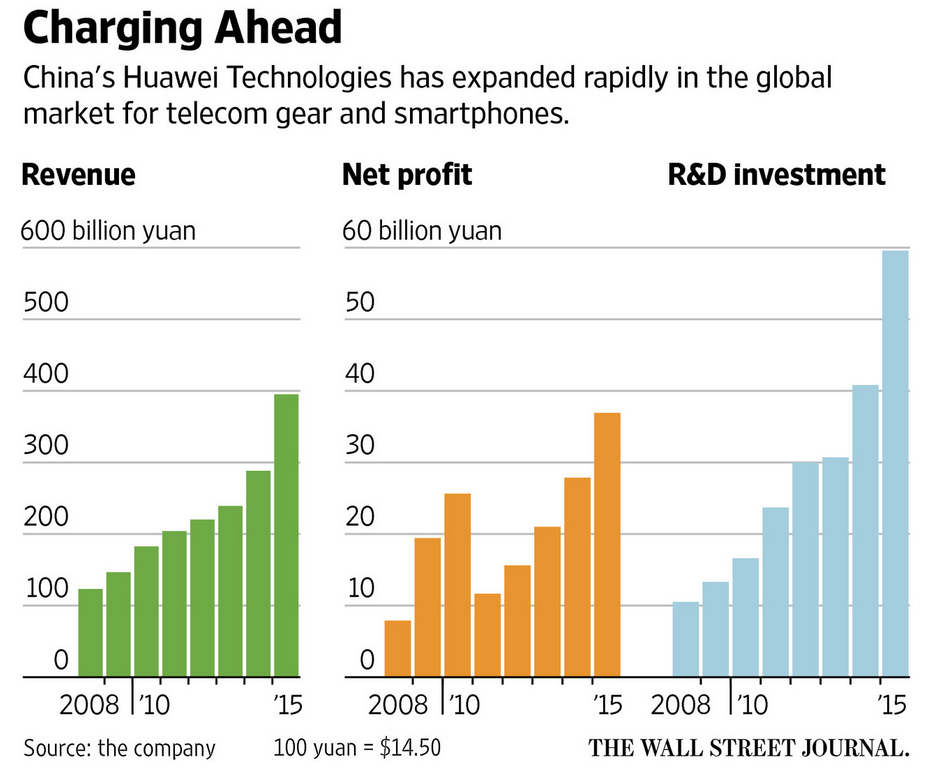 Huawei's R&D spending pays off with higher revenue
source:
WSJ