VoLTE is gaining momentum, with service testing or live in 35 countries
5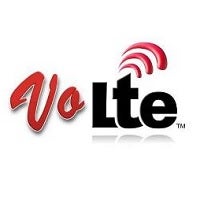 The method of carrying our voices over LTE networks is gaining momentum, with some 66 mobile carriers in 35 countries either in testing or deployed phases.
The Global Mobile Suppliers Association (GSA) put out some statistics citing the trials and deployments underway. Of the several dozen carriers working with VoLTE, about 10 have deployed it for commercial service.
Service providers in the United States, Hong Kong, South Korea, Singapore, and Japan are leading the effort. In the US, T-Mobile is at the head of the pack, with HD voice service based on VoLTE in 15 markets. AT&T has rolled it out in a few markets in the Midwest. Verizon has plans to deploy VoLTE nationwide this year. As for Sprint, the rumors point to a mid-2015 launch, but no official timeline has been provided.
In Europe, Dutch carrier KPN Mobile just began a VoLTE trial, and down under, Vodafone New Zealand will have commercial deployment this year.
For LTE in general, 318 carriers in 111 countries have active networks, 51 of which went live in the past year.
source:
Light Reading