VideoSurf can recognize videos the Shazam way
7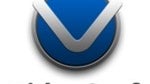 Shazam may be
the app
to have when you want to identify a song that you don't know, but did you hear that now you can do the same thing
with videos
as well? Apparently, some folks have come up with an application that lets you get detailed information about a TV show, movie, music video, or pretty much whatever happens to be rolling on a screen nearby. The app is called
VideoSurf
and you use it by simply pointing your smartphone's camera at the media. After capturing a short stream of video information, VideoSurf uploads the data to its mothership (read its home company's servers) where the whole magic happens.
That is the way VideoSurf should work in theory. However, the program has been getting
mixed feedback
so far, but a little more polishing and bug fixing might help it go viral. Right now, the app seems to be available for Verizon' Android smartphones only, but we have the feeling that the guys at XDA-Developers might be able to do something about it pretty soon. Besides that, judging by the screenshots over at VideoSurf's official web page, the app may be coming to the iPhone as well. Feel free to check out VideoSurf in action in the video below.
To download VideoSurf for Android,
click here
.
source:
VideoSurf
via
MobileBurn