Video shows the 5 years behind the Nokia 808 PureView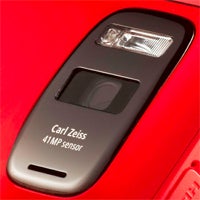 As you marvel at the
various photos and video samples
from the Nokia 808 PureView, have you ever wondered how this all came about? If so, Nokia has released an all-access documentary that details the 5 years behind the creation of the
Nokia 808 PureView
.
In the video, Nokia details how the idea came about five years ago in a bar in Tokyo. Since using traditional optical zoom technologies in a small form factor creates poor image quality, they decided to take a cue from the technology used in satellite imagery. Essentially, if you take an image that is much larger than needed, you can zoom into the part you need without losing image quality.
The Nokia 808 PureView works the same way. It has a large 41-megapixel sensor that can take an image up to 38-megapixels. This enables you to zoom into the photo while maintaining the image quality for a 5- to 8-megapixel image, which is what most people ultimately want for their shot.
Nokia also talks about what went into creating the amazing video and audio capture quality of the device. It is so proud of the resulting product that this entire documentary was shot on a Nokia 808 PureView. It wraps up the presentation by dedicating the film to the 400 people that were involved in the creation of the handset.