Verizon's 4G LTE Network Extender now available at a price of $249.99
16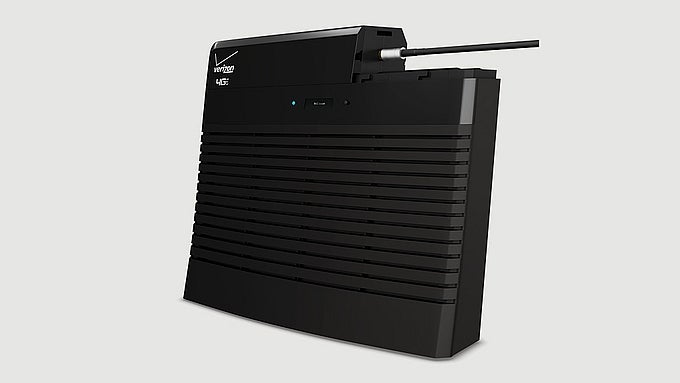 Verizon is launching a 4G LTE Network Extender today, a device that will allow Big Red subscribers to get in on the 4G LTE fun even when not in the carrier's LTE coverage range. Verizon already has great coverage in the US, but with this new toy, you can rest assured that your mobile devices will always be connected to the outside world even in places that are usually considered remote. Essentially, the network extender acts as a personal 4G LTE tower.
Verizon says that the Samsung-made device is designed for self-installation, which should mean that the device only needs access to a power outlet and a broadband internet connection before beaming LTE signal. Verizon's 4G LTE network extender covers an area of 7,500 square foot, which should suffice for most businesses and homes. The device provides HD Voice and 4G LTE data for up to seven devices while an eight channel is specifically reserved for emergency calls.
Additionally, Verizon says that its new network extender makes use of Samsung's 'self-optimizing network technology'. What this means is that the device is able to automatically adjust its coverage depending on its surroundings. Furthermore, the network extender will allow your devices to automatically transition to Big Red's 4G LTE network if overlapping coverage is available.
Verizon's LTE extender is launching today at a price of $250. That's much more than what T-Mobile asks for its own network extenders: no fee but a $25 deposit on the device. The upside of buying the network extender up front is that you won't have to give back the device once you terminate your Verizon subscription, although it's hard to see any use for the thing if you're not on Big Red.
What do you guys think of Verizon's 4G LTE Network Extender, is it worth $250?