Verizon to offer encrypted voice services to government and enterprise customers, but there is a catch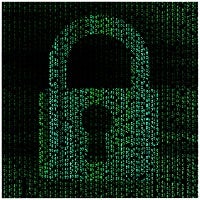 Verizon is going to offer a new service called Voice Cypher to government and enterprise level customers. Voice Cypher is designed to provide an end-to-end encryption solution via a special mobile app for iOS, Android, and BlackBerry devices.
Cellcrypt, Verizon's partner in the venture, says that Voice Cypher will provide "military grade" encryption and will operate over Wi-Fi and Verizon's cellular network, both the incumbent 3G service, and LTE service.
What is interesting about the announcement however, is that the cipher keys used to create the encryption will be accessible to law enforcement agencies "as long as they are able to demonstrate that there is a legitimate law enforcement reason for doing so."
Cellcrypt's VP for North America says that this "option" does not make communications less secure, "It does not mean other companies can access it." However, the fact that the two companies would acknowledge the ability exists advertises the opportunity for those with less than pure intentions.
Telecommunications providers are required to have networks that can be wiretapped, but decryption is not part of that requirement if the architecture does not support it. If Verizon and Cellcrypt had not built the Voice Cypher service so that either company could effectively decrypt the traffic, there would be no legal mandate for them to do so.
According to Tim Petsky, a product manager at Verizon, Voice Cypher is targeted for government workers talking about sensitive, yet unclassified material, and companies that want to take reasonable measures against corporate espionage.
AT&T has a similar service available to its enterprise customers, though Apple and Google have built their
data protection services
on their operating systems in such a way that neither company can bypass the encryption. That realization drew a bit of
criticism from the FBI
, who asked Congress to consider legislating a way to enable law enforcement access.
Congress said, "no."
sources:
Bloomberg
via
FierceWireless