Verizon to announce a Gusto II feature phone, pre-paid Jetpack 4G hotspot?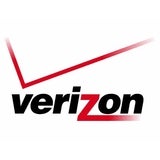 Remember the
Samsung Gusto
? If not, we cannot blame you as it is just a pretty basic phone that Verizon released over a year and a half ago. Interestingly, it now seems that a successor is in the works and will be known as the
Gusto II
. Word comes from a tipster of ours – a Verizon store employee, who kindly shared with us an internal email as proof.
We don't really know much about the Gusto II yet, but we would be surprised if it is anything more than a feature phone. As far as pricing is concerned, we doubt that getting one would put a dent in anyone's budget.
Thanks for sending this in!
If you have some interesting info that you'd like to share with us, feel free to
Tip Us!