Verizon reportedly wins the bidding for Straight Path with a $3.1 billion offer
1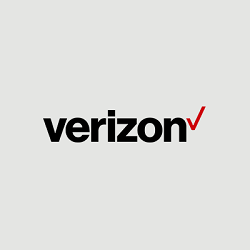 The intense bidding competition for Straight Path Communications has come to an end. The wireless spectrum holder could become property of the "mystery bidder" which
offered $2,3 billion a few days ago
, topping
AT&T's initial $1,6 billion offer
. But ultimately, the final value of the deal amounts to approximately $ 3.1 billion, аnd, according to the Wall Street Journal's sources, the multi-national telecommunications company that won the bid is, indeed, none other than Verizon Communications.

The supposed identity of the winner is not a big surprise, however. A few days ago, industry sources said the company was planning on topping AT&T's original offer and, as it seems, this is exactly what happened. It is also clear why Straight Path is such an appetizing bite for the big carriers – the firm is one of the largest owners of licenses in the 28 GHz and the 39 GHz millimeter wave spectrum, which can be used for deploying next generation 5G communication networks. In fact, Straight Path's licenses cover the entire United States, as you can see in the illustrations below, and all of the top 40 markets, as well.
Straight Path's licenses in the 28 GHz (above) and the 39 GHz (below) millimeter wave spectrum cover the entire United States.

Lately, both AT&T and industry leader Verizon have been purchasing companies owning such frequency bands, and there's no wonder in the fact that they race for the sweetest chunks of the 5G cake, which should be ready for consumption in two or three years.

Many users will also be delighted with the upcoming 5G services, for sure. Compared to today's 4G networks, 5G could allow wireless carriers to deliver data to users at speeds 10 times as fast, and with minimal delay of only 1 millisecond. According to the International Telecommunications Union (ITU), theoretical peak speeds for standards-based 5G in the mmWave band can eventually reach up to 10 Gbps in the uplink and up to 20 Gbps in the downlink.