Verizon now offering free video streaming through its g90 video content platform
25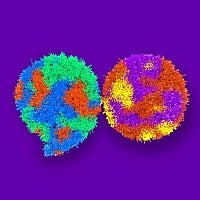 Following in T-Mobile's footsteps, Verizon now allows its postpaid subscribers to stream video without the traffic being counted towards the monthly data quota.
Unlike T-Mobile, which can automatically detect when the user streams video from an approved partner, Verizon's free video streaming will be offered exclusively through its own go90 video content platform.
Back in October, Verizon launched go90 as a video platform that integrates both original and third-party content. The carrier says that the free streaming service will essentially make use of its
FreeBee Data
sponsored data program, which allows content creators to pay for the data used up by their visitors/customers. Although Verizon says that any content creator can sign up and use the FreeBee Data program, it's worth noting that Verizon itself runs the go90 video platform.
It should be also mentioned that Verizon's free video streaming service will be available exclusively to postpaid subscribers. T-Mobile extends its free video streaming service to its prepaid customers while also throwing in a free music streaming service.
It will be interesting to see if Verizon's new free video streaming service will avoid becoming a target for the FCC. Neutrality-minded tech experts have often criticized T-Mobile's for its Binge-On and Music Freedom offerings, but the FCC has yet to take action to block the services.
Until net neutrality experts weigh in their opinion on the legality of Verizon's go90 free streaming service, feel free to drop us a comment and share your thoughts on the matter. Should some video creators be allowed to reap in the benefits of a Verizon partnership that would make their content much more attractive to postpaid subscribers?