Verizon loads Amazon apps on all new Android devices, makes spending money easier
6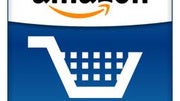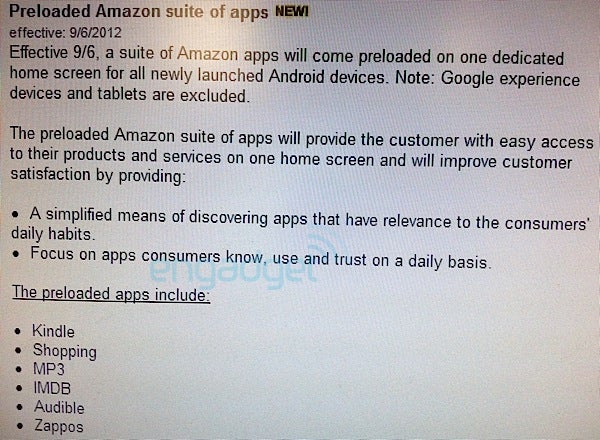 Don't you just hate it when carriers pre-load their Android smartphones with all kinds of not-so-useful apps that 99% of owners never use? Well, bloatware is not going to disappear anytime soon. In fact, Verizon appears to be planning to add more of it, as this leaked internal document reveals.
Effective today, September 6, a suite of Amazon apps will come pre-installed on all new Verizon Android smartphones, including those meant to deliver the pure Google experience (read:
Samsung Galaxy Nexus
). What's more is that a whole home screen will be dedicated to them. The list of apps in the Amazon pack includes Kindle, Shopping, MP3, IMDB, Audible, and Zappos, most of which, to no surprise, are meant to sell you a product or some kind of digital content.
At this time, it isn't clear whether the aforementioned applications can be removed with a simple uninstall or not, but we sure hope to learn more on the matter very soon. The first Verizon smartphone to ship with the pack of Amazon apps is the newly-announced
Samsung Galaxy Stellar
.