Verizon hits 98.9 million subs, revenue grows to $29.4 billion in first quarter
15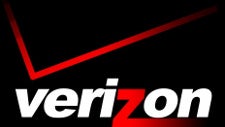 Verizon Wireless posted a healthy growth, increasing subscriber count by 677 000 to 98.9 million as its revenues grew to $29.4 billion in the first quarter of 2013. The carrier posted an operating income of $6.2 billion in Q1 2013, up by 19.8 percent from the same period last year. Earnings per share also grew to 68 cents, up 15.3% year-on-year.
Verizon is the nation's largest carrier in terms of subscribers and it is also the one with the most prolific 4G LTE service, covering 287 million people in the United States.
The carrier has recently submitted a $1.5 billion bid to acquire Clearwire spectrum for its network.
"Our strategic investments in wireless, wireline and global networks have given us the platforms to sustain momentum and take advantage of growth opportunities in key markets for broadband, video and cloud services,"
Verizon's chief executive Lowell McAdam said.
"With ongoing improvements in operating efficiency, we expect continued growth in free cash flow and earnings as we move through the year."

source:
Verizon