Verizon confident in LTE market lead, not concerned about Softbank/Sprint deal
37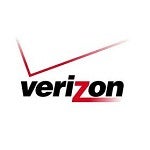 Verizon CEO Lowell McAdam expressed confidence in multiple segments of the business and provided an overview of where things are going with the US' largest wireless carrier, and second largest telephone company.
For those that are still recovering from hurricane Sandy, Verizon is replacing damaged copper lines with fiber-optics which will introduce FiOS services to those areas. The converged phone, TV and internet service has been a hit with customers and Verizon expects to convert substantially more customers in 2013 than the 200,000 it added this year.
On the wireless front, things are also looking rosy. Mr. McAdam said that more customers were connecting tablets to their wireless accounts. Verizon's huge lead in 4G/LTE coverage maintains the carrier's momentum in attracting new customers.
"We've seen low price providers come and go over the years." -Lowell McAdam
When asked about Softbank's pending acquisition of Sprint, and the possibility that
Softbank might follow its formula of lowering prices
and bring new content to market, McAdam predicted that Sprint would lower prices in an effort to attract more customers, "We've seen low price providers come and go over the years. And so, we're not going to be adjusting our game."
McAdam confirmed that
Redbox Instant by Verizon was in internal beta testing
, and that Verizon will open the service up to customers later in December or early January.
source:
The Wall Street Journal