Verizon boosts 4G LTE network in New York metro area, just in time for new iPad launch
9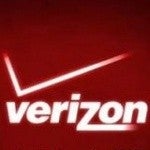 Verizon has just announced it's
improved its 4G LTE network
footprint in the New York metropolitan area by switching on 70 fill-in cell sites in the 5 Manhattan boroughs and in Northern New Jersey.
"We've been working hard on making our 4G LTE network even better in the New York Metro Area since we initially launched it back in December of 2010,"
Verizon Wireless, NY Metro Region president Pad Devlin said.
The network improvement comes just in time for the
launch of the new iPad today
. The third generation Apple iPad supports Verizon's LTE bands and is expected to add an additional strain to Big Red's 4G network. This will hopefully prevent data going down in the New York area, as we've seen happen a couple of times over the last few months.
This improves Verizon Wireless' LTE coverage to 203 total American markets covering 200 million Americans. The carrier projects to double that number and have 260 million people, the majority of the US 310 million population, accessing its 4G network.
Additionally, the carrier plans to no longer release 3G capable devices and instead focus on LTE-enabled gadgets only. Verizon's LTE network promises speeds of between 5Mbps and 12Mbps on the downlink and 2Mbps to 5Mbps upstream.
WARREN, N.J., MARCH 15, 2012 — /PRNewswire/ -- Verizon Wireless announced today that it has further boosted America's largest 4G Long Term Evolution (LTE) network in the New York Metro Area by turning on an additional 70 fill-in cell sites in all 5 boroughs of Manhattan, as well as Nassau and Westchester Counties and Northern New Jersey.
"We've been working hard on making our 4G LTE network even better in the New York Metro Area since we initially launched it back in December of 2010," said Pat Devlin, president of Verizon Wireless, New York Metro Region. "The additional 70 cell sites further strengthen our already outstanding network coverage within the region and now, even more residents and small businesses have access to the blazingly fast 4G LTE speeds and the brand new line of devices that make it easy to share music, photos and files on-the-go."
Nationally, the Verizon Wireless 4G LTE network is available in 203 markets, covering more than 200 million Americans from coast to coast. The company will continue to broaden its 4G LTE network and will cover more than 260 million people in the United States by the end of 2012. Verizon Wireless supports more than 20 4G LTE-enabled devices, including the recently launchedDROID 4 by Motorola, the DROID RAZR MAXX™ and DROID RAZR™ by Motorola, Galaxy™ Nexus™ by Samsung, and the new 4G LTE tablet Samsung Galaxy Tab™ 7.7, DROID XYBOARD™ 10.1 and 8.2 by Motorola. In addition, customers will be able to connect to the nation's largest network on-the-go with the Verizon Wireless 4G LTE USB Modem 551L and Pantech UML290 USB modem, as well as 4G LTE Mobile Hotspots from Verizon Wireless and Samsung. All 4G LTE devices are "backward compatible," so they will default to 3G service when 4G LTE is not available. The Verizon Wireless 3G network is available coast to coast and is the most reliable in the country.
Verizon Wireless is focused on a disciplined deployment approach that continues year after year. The company's 700 MHz spectrum provides unique advantages with 4G LTE, including a contiguous, nationwide network license. With this latest progression of wireless technology, customers can expect average data rates to be 5 to 12 megabits per second (Mbps) on the downlink and 2 to 5 Mbps on the uplink. These speeds allow for smooth mobile video-conferencing, multiple simultaneous video streams, speedy transfer of large files, downloading and running of powerful programs, and numerous other applications that help improve productivity on the go. For example, a song can be downloaded in 4 seconds, a photo uploaded in 6 seconds, or when working on the go, a 10MB PowerPoint presentation will take less than 10 seconds to view.
For more information on Verizon Wireless 3G and 4G LTE networks, products and services, visit www.verizonwireless.com or call 1-800-2 JOIN IN. Follow Verizon Wireless on Twitter,Facebook and Tumblr.
Read more here: http://www.bradenton.com/2012/03/15/3941684/verizon-wireless-further-boosts.html#storylink=cpy