Verizon announces new LTE markets to be live on November 15th
9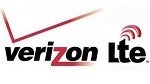 "Big Red" has been rolling out their LTE network at an impressively fast rate, surpassing the 400 market milestone this year, and will be covering about 260 million of the nation's 300 million people by the end of this year. Verizon will have its
LTE rollout complete by mid-2013
, months ahead of schedule and years ahead of the competition.
As the rollout continues, the markets that make the list for new service become a little less known, and some will not be named at all. Beginning November 15th, Verizon customers in the following cities and areas will have 4G LTE coverage:
Laramie, Wyoming
Rock Springs, Wyoming
Grand Junction, Colorado
Butte, Montana
Mount Vernon, Illinois
Lake of the Ozarks, Missouri
"Central" Missouri
Once the network is really close to completion, it will be interesting to learn which city or town ends up being the last one to have the switch flipped to the "on" position.
source: Verizon (
1
,
2
,
3
,
4
,
5
)